Sadie seems to be doing very well as a mommy..the kittens are getting fatter every day!! All of their eyes are opened they are hissing quite a bit now and moving around a lot more...here are some pictures of her babies and her!!
here are all 3 boys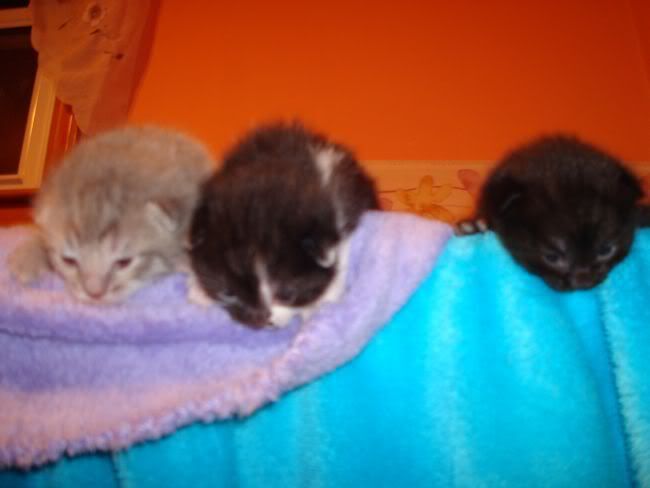 Here is Black-he has the most attitude!!
here is my precious Cody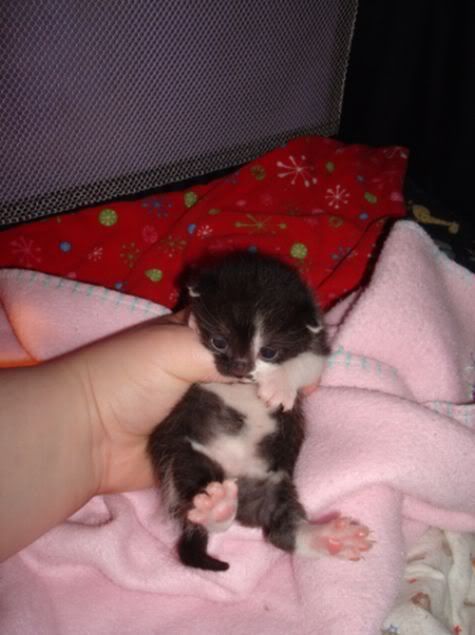 Sadie and her little girl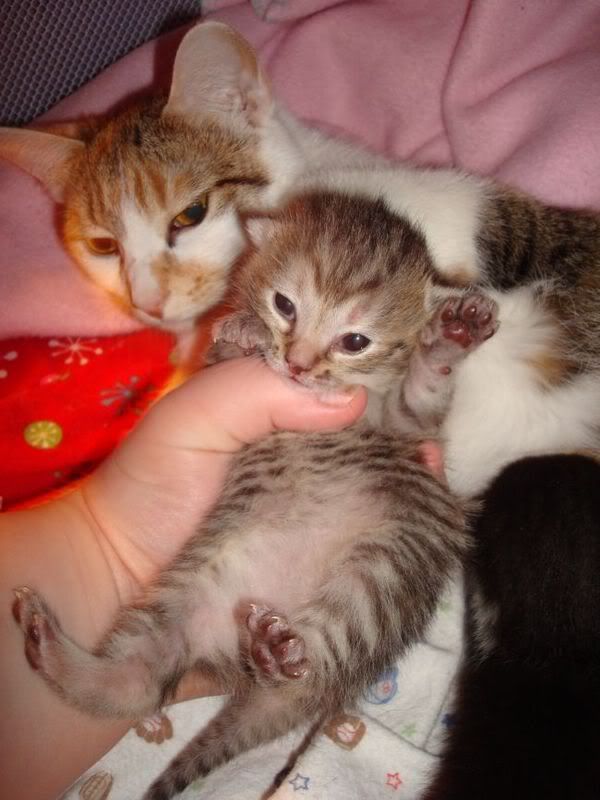 little boy tabby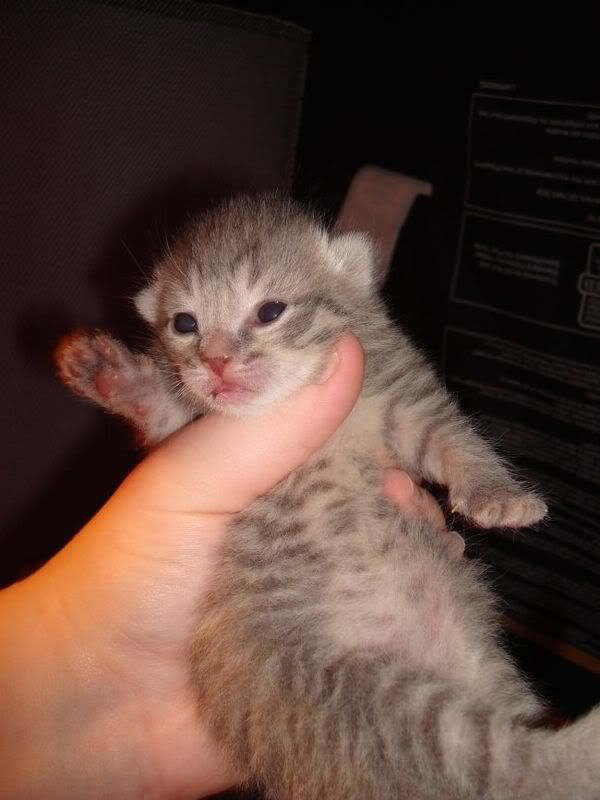 All four sleeping
All four eating
I fall a bit more in love with them every day!!! Sadie has became so loving she purrs all the time and insists on being petted and the center of attention!! more pics to follow next week...In this thread!