We went to the topiary garden here today! Lots of people were there and they all wanted to visit with Zissou. She got lots of love.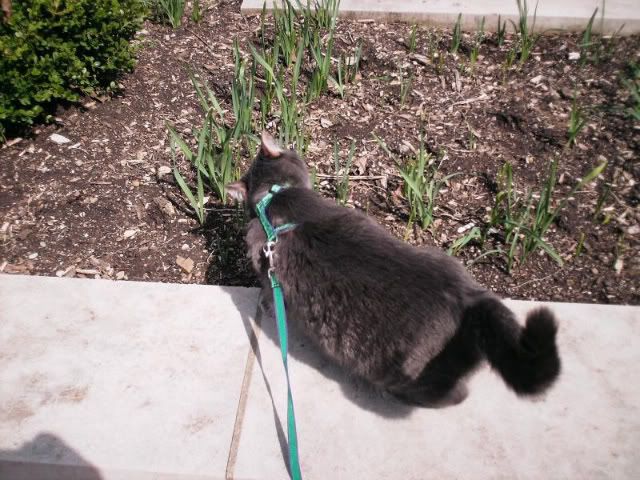 Exploring the new spring bulbs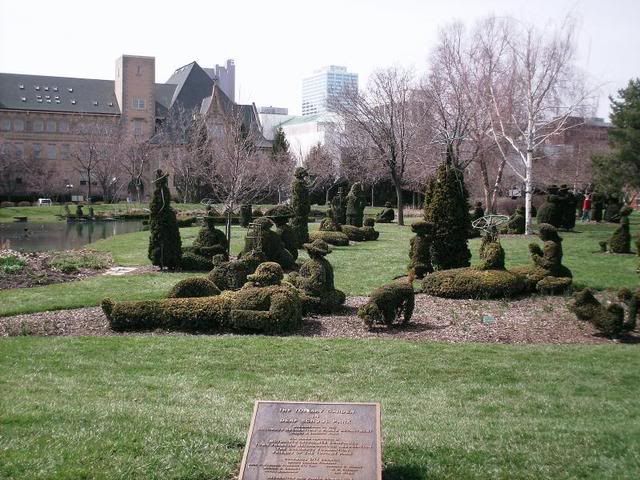 The topiaries-- this used to be the school for the deaf, but that moved. You might be thinking this looks familiar, it is a Seurat painting.
Making sure everything is in order here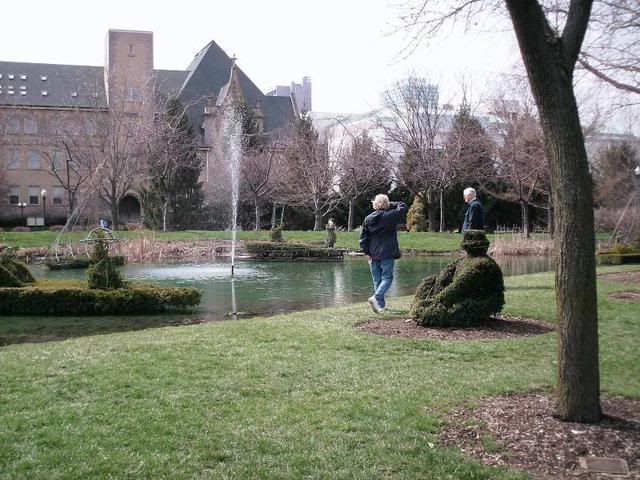 The topiary boats and such.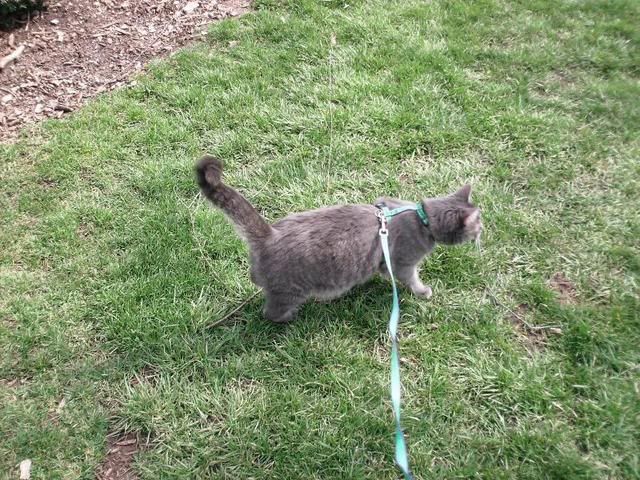 She saw a duck. She did not know what to make of it, though the duck quite knew to keep an eye on her! Eventually she decided it wasn't worth swimming to find out, so she lost interest.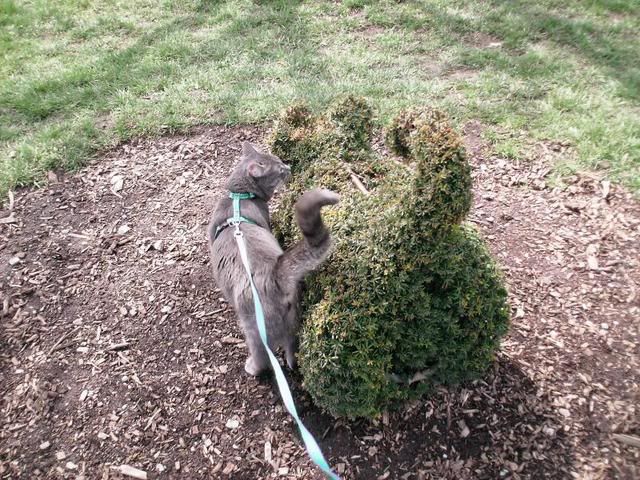 I think this is a scotty dog?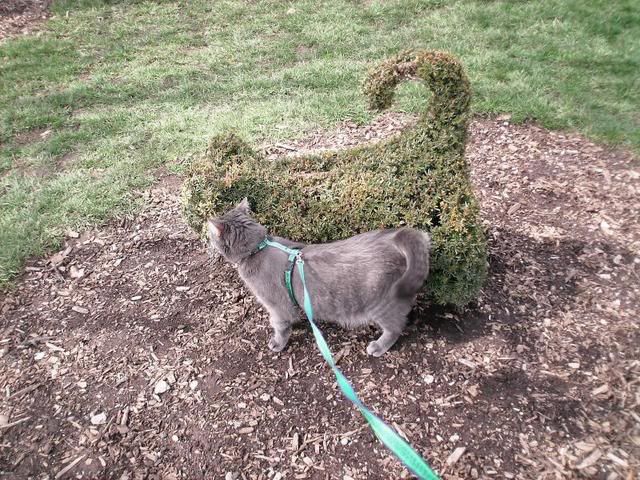 Strange how it looks exactly like her, if she were a yew tree.
Letting it know she's the boss!