I'm Natasha and I have two cats named Morgan and Luna. They are female orange tabbies!
Morgan is 18 months or so and Luna is 4 approximately. Luna was a stray and Morgan was purchased from a pet store (bad I know).
I've had lots of cats during my lifetime (mostly siamese though) and these are my first two orange girls.
The two together
This is Luna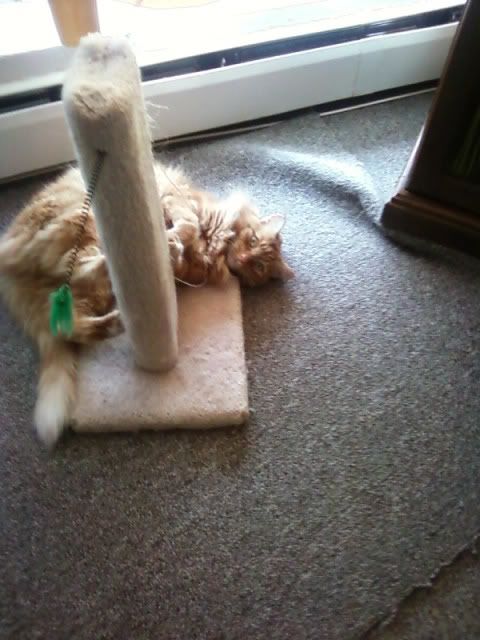 And this is Morgan (my devil)
Once I get to see my girls again... my fiance should be moving up to Port Elgin with me in the next couple of months, there will be more pictures!