Here are the promised pictures of the litter.
Cute little greaser guy with his hair slicked back. I will name him "Greaser:"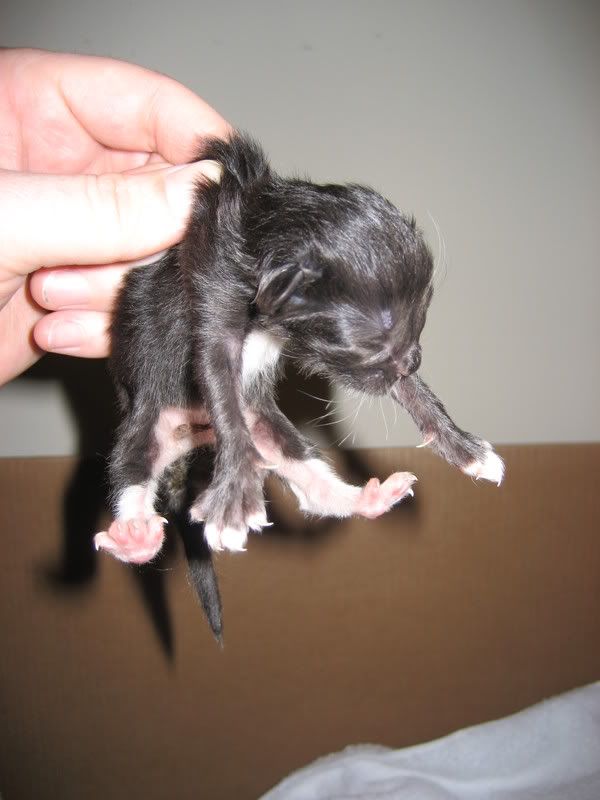 Utter Chaos: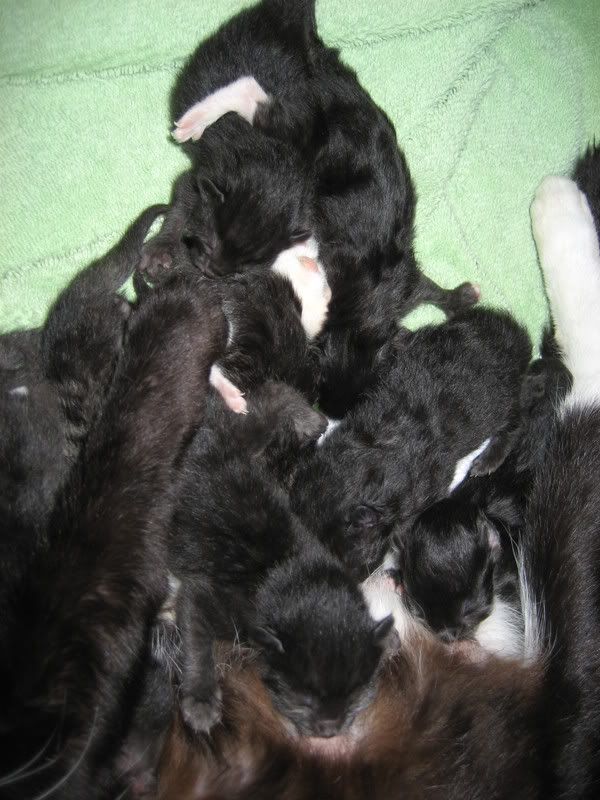 I had 10 kittens today, and boy are my eyelids heavy!: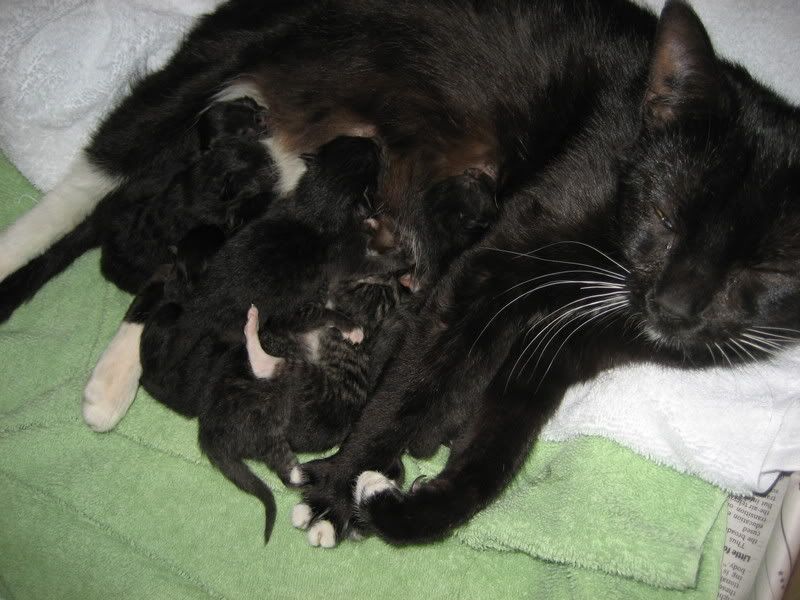 There are a couple runts, so send good vibes towards them. I tried picking them all up so that they can get used to human contact, however, each kitten would freak out, and then momma would freak out, and then I would freak out. So instead, I just pet them near their eyes, ears and noses.
Momma cat was licking each one I held vigorously after I put them back down, so clearly my scent was not pleasant to her. Now, if the two I am worried about survive the night, we will be able to start giving them proper names. I might buy a scale after work tomorrow to see which ones need the most attention. I will also buy kitten formula just in case she runs out of milk.
Thanks a million guys. I am interested in making a donation to the people who run this website, or some other kitten related cause because without you guys, I think this cat might have been on her own. Who do I talk to about that? I would pledge a small amount like $100.00, but its something!