Christy is gaining confidence every day! She still hides, but I have actually seen her sitting in the middle of the floor. Christy was dumped at the shelter and had trouble living with fifty other cats in a no-kill shelter where rooms instead of cages are the norm. She came to my place about three weeks ago and has regained the confidence she lost when she was moved, and then some...
"Hi! I'm cute!"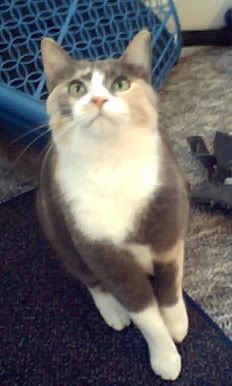 "Even Baby Girl is starting to get used to me... it must be because I'm cute!"
(BIG first. Before this, Christy had never made peaceful contact with another cat at the shelter. The stress was huge there, for her.)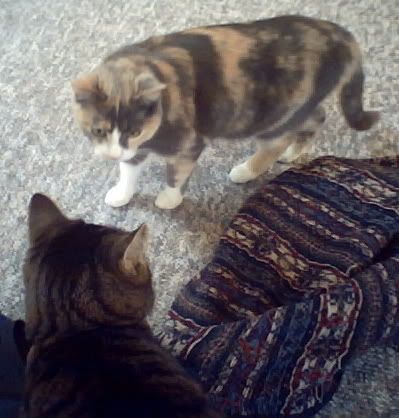 "I'm sooo cute... you can't help but take me home with you!"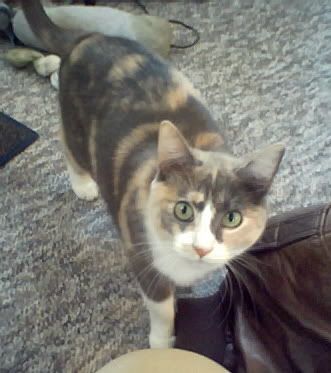 Christy's shelter can be reached by clicking on her banner in my sig.