Here's my little bundle of energy. She's a roughly one and a half year old Siamese mix (any idea what she's mixed with?).
None of these are very good pictures, I'm not very good with this digital camera thing.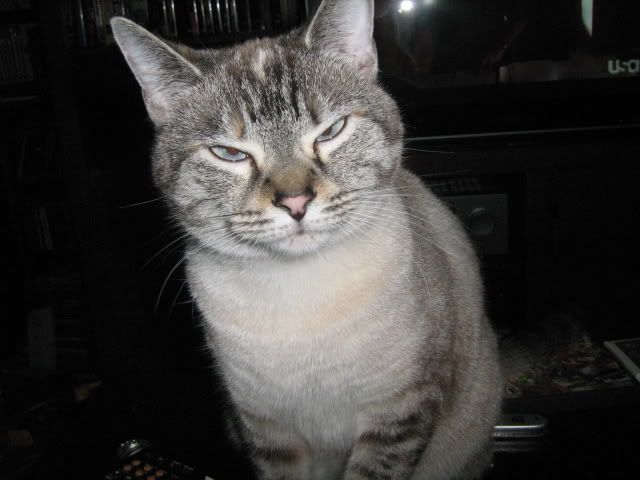 And the reason I can't have unguarded drinks around the house. She likes beer as well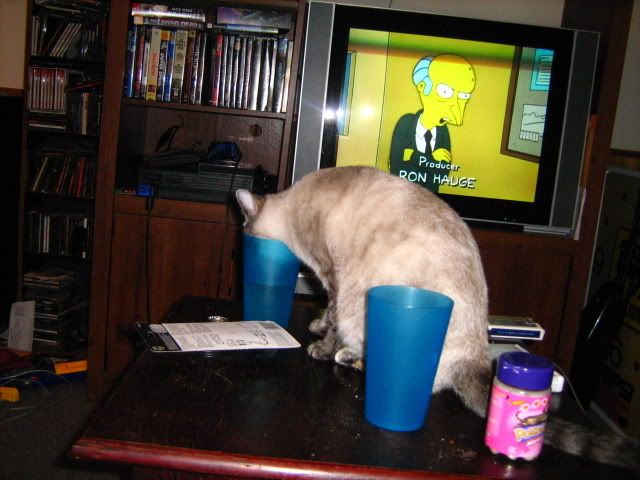 We learned yesterday that she can climb trees. Unfortunately I didn't have my camera with me at the time. I don't let her out unless it's on a leash because she does like to run and I've chased her into the forest several times (once in the snow). So I've made her a few leashes depending on what we're going to be doing. There's a six foot leash for walks, a 25 foot leash that I can tie to the porch railing and let her do her own thing, and a 50 leash that gives her a little more room (all made out of mil-spec 550lb paracord, she can't break it).
I was out working on the car and tied her 25 foot leash to a tree so she could play around in the yard. Plus her claws are getting a bit long so I figured she'd enjoy scratching on a tree. I was sitting in the passenger side of the car putting the dash back together when I saw a little streak of white out of the corner of my eye. I look up and she's as far up this tree as her leash will let her. I ran over to talk her into coming down. She decided to back down about six feet and jump the last six or so feet instead of making a 12 plus foot jump. This is a pine tree that's at least 100 feet tall with no branches for the first 30 to 40 feet, without that leash she'd have been sitting on a 45 foot branch laughing at me.
Her favorite place to sit is in front of the computer monitor when I'm trying to read or type something.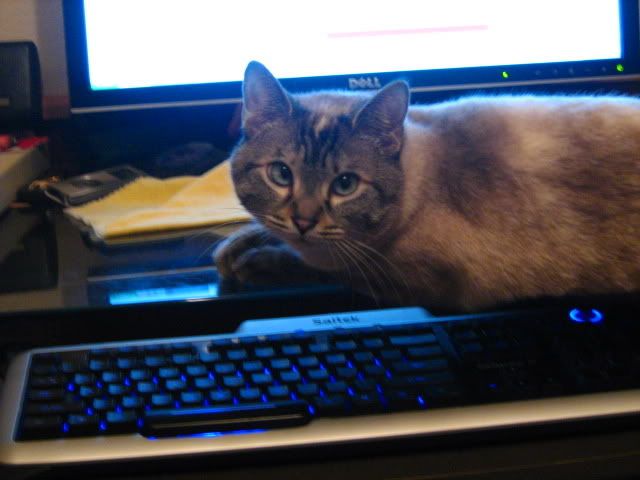 So there's Briza.