Well, it's not really a Zoo, but she should start charging visitors! I love taking people out to Granny's because of the diversity of animals! Some you may have never seen! And you can actually pet most of the animals out there!
This is Tom (the white male turkey) with his girls. Tom always greets you with a full tail! He's so cute!
You can talk to him and he'll gobble right back!
The other male turkey is fluffed up in this picture, not as pretty. He's still young so his tail hasn't fully grown in.
Here's a close up of Tom, he walks around like that all day! (I don't have anywhere to put Bonnet yet, so she's at Granny's place!)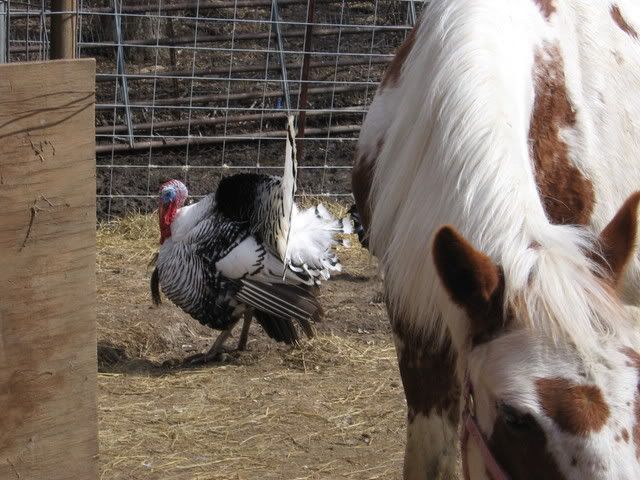 The HERD of ducks (and geese)! A lot of Granny's feathered friends walk around lose during the day and go into the barn at night.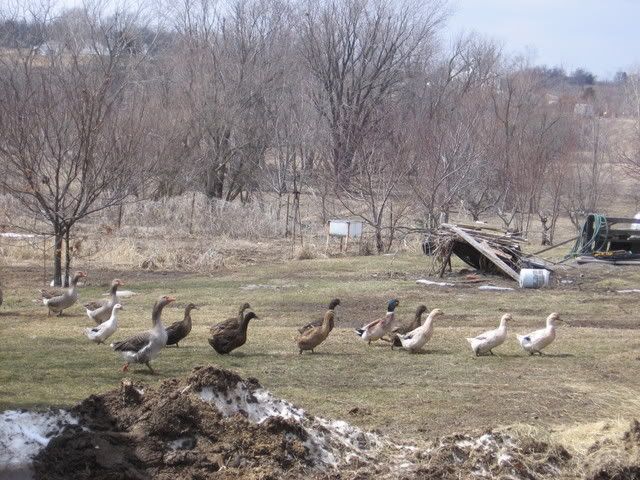 The evil goose..... My little sister was chasing it away because it just tried to bite her!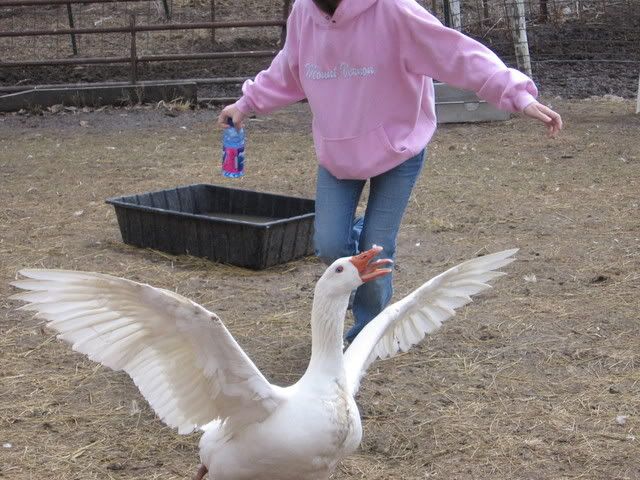 My favorite bird out there! A Chinese Pheasant (I think that's right).
***Other birds not shown in pictures***
Guinea Fowl, several types of pheasants, several types of pigeons, chickens, turkens (half turkey half chicken)....I'm sure there are more I'm forgetting.
A guinea: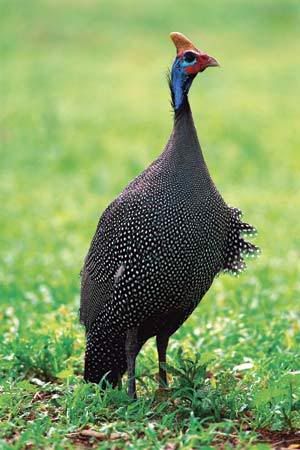 A Turken (they have to be man made the first generation, then they can breed and make turkens all on their own) And yes, they are that ugly in person!