So on Friday im sitting at the New house while my mom and my sister ran to the old House to pick up more stuff ((to move in))... I had to say behind cuz a Gas Pipe busted and the Gas people needed access to the Basement. About an Hour later one of the Guys come up to me and ask if someone will be home Monday for them to come back and finish fixing the Pipe and I said yes, that we were moving in Sat.. so then he left.
I didnt bother to go outside and look at the mess they left... well when my mom got back with more stuff she comes in and says "have you seen what the Gas guys left behind?" and I was like no and so she leads me out the the Hole they dug up but never reburied ((cuz there coming back Monday to fix the pipes)).. if there hadnt been Mud all over the ground I would have fell on the floor laughing LITERALLY!!!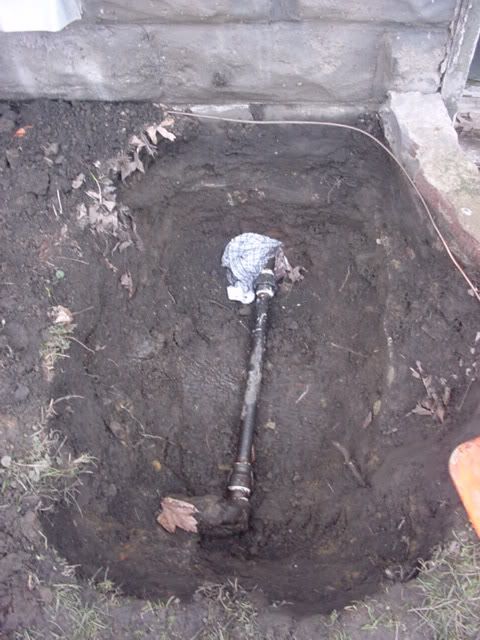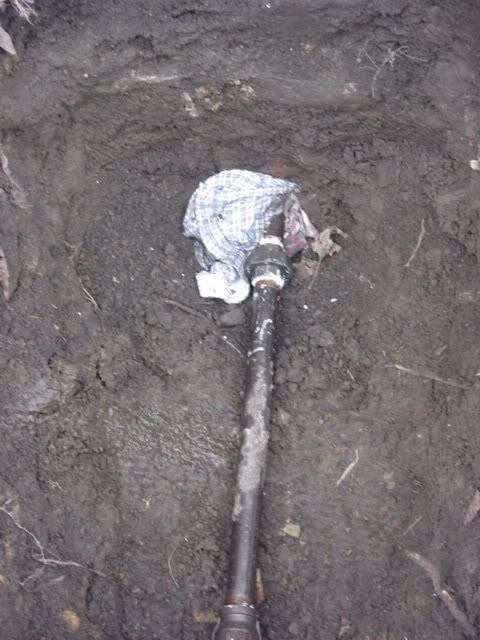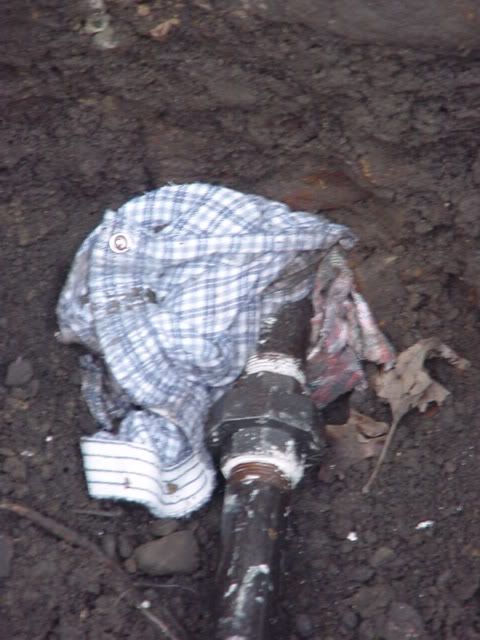 Yes thats Underwear!!.... the only logical thing we can figure they did was Tie the Pipe up with Underwear to Temporarily fix the pipe since it was a Friday so they could get off work early.
My only question is... where'd they get the spare Underwear?
Cuz im sure they dont just carry spare Underwear with them in that Gas Truck and none of them used my Bathroom!