Gracie is 8 years old and was rescued from the shelter the day she was to be put to sleep. I believe her to be a jack russel terrier mix. Not sure what with I just guess lab.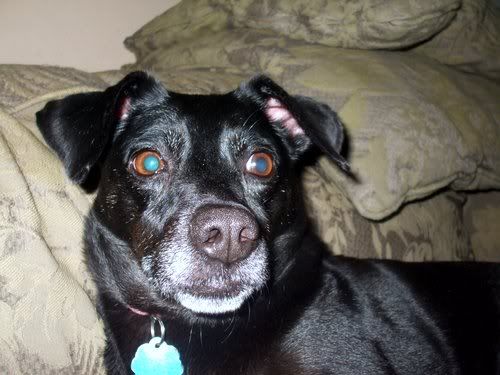 (she is trained to hold in her mouth whatever I tell her to hold and pose for the camera
)
This is Maggie the 4 year old Boston terrier. She was rescued from a family member who was going to dump her at the pound. She LOVES to swim and fetch tennis balls.
This is Lucy she was rescued from the shelter by someone I knew when she was 6 weeks old and given to me at the age of 15 weeks when she had to move to an apartment. She will be 2 in June...