Well, here she is. The first three were taken in the car on the way home and the last ones are of her in her room at my house. She's such a sweetheart and has to be by your side at all times. She loves head butting and almost cracked my nose a couple of times.
Sorry some of these are dark or fuzzy. She's quick!
By the way, I still haven't come up with a name for her so if you think of something please let me know!
Let me out!
Head butt!
What is that thing?
Sitting pretty
Planning her next attack move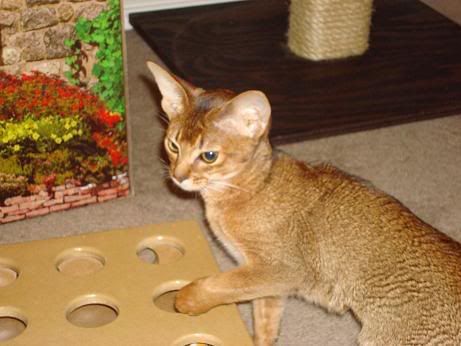 Why can't I stop this thing?
I'm planning to take more of her with my really nice camera and will post better pics when I have some.