Vixen is my new foster girl who came to me and had her kittens in very short order...her thread is here:
http://www.thecatsite.com/forums/sho...d.php?t=162123
I thought I would post some pics of this pretty girl and her babies!
Here's Vixen when she first came to me: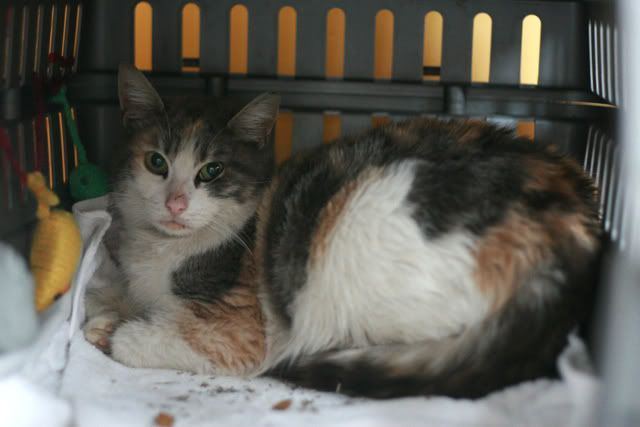 Here she was just a few short hours later!
Today I snapped some very quick pictures during the linen change.
Here's the tortie (tortie w/white?)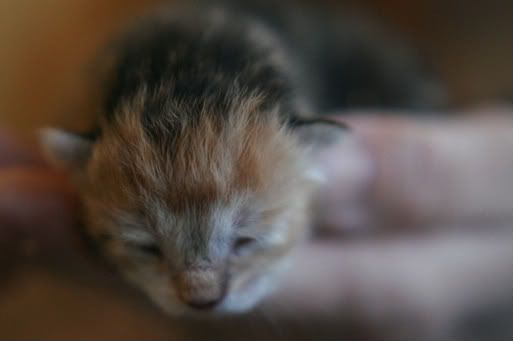 The blue tabby w/white...even JinJin didn't have a kitten that looked this much like her!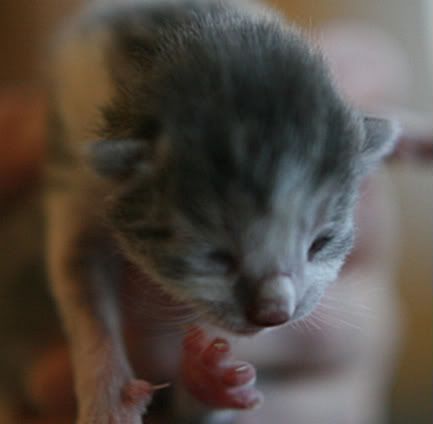 The buff:
The white w/buff tail and spots: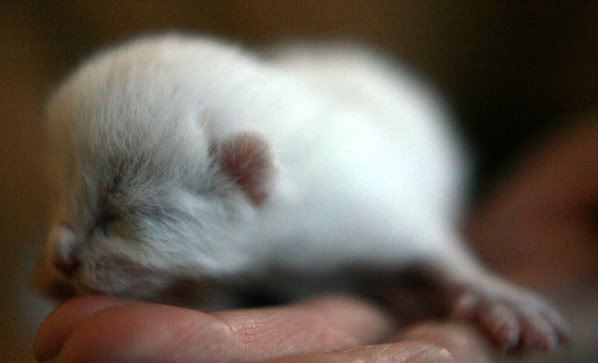 The Fam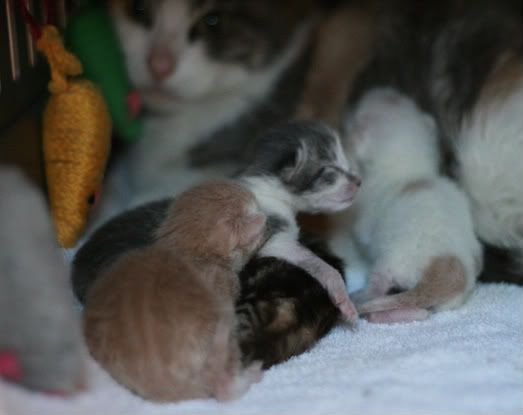 Aren't they gorgeous?