Hi, I'm Steve.
My mom thought it would be a cool idea to do a photo session last week. I didn't want to since playing with toy mice is a lot more fun. So, she threw one of my mice on top of the cat condo. I raced up there but she grabbed the mouse and held it just inches away from me so I couldn't get it. I had to lean right off the cat condo shelf to try to reach it and that's when she took this picture. She tricked me. But that's ok, I got the mouse in the end.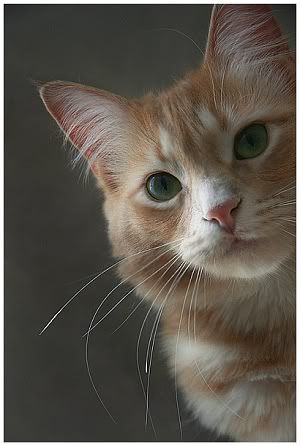 Then mom opened the window so I could get some fresh air. Spring is here! I love sitting by the window smelling all the scents and hearing all the weird noises outside. She said she'll make a model out of me yet!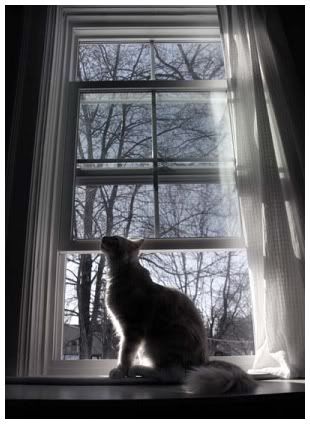 She said I should pose nicely like my sister Gigi.
Here's a pic of my evil sister posing.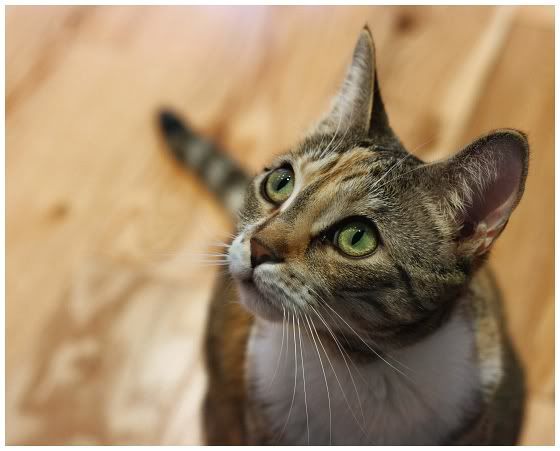 She knows how to turn on the charm but as soon as the humans leave the room, she's EVIL and will sit on me when I least expect it and put me in a headlock. See this thread for reference:
Evil Gigi
Anyone want her? I'll trade her for a mouse.