( sorry about the size. I`ve had it with Photobucket!
Phew! sorted it out. )
Maisie celebrated her first Gotcha day yesterday and today she went for her first session at the groomers, who I have to say was a lovely lady and looked after Maisie really well
I`m sooo pleased because cat-groomers are quite rare in these parts.
So, I thought it was time to show some up to date pics of my little princess
These were taken this afternoon.
She was still quite miffed with me here after her trip out...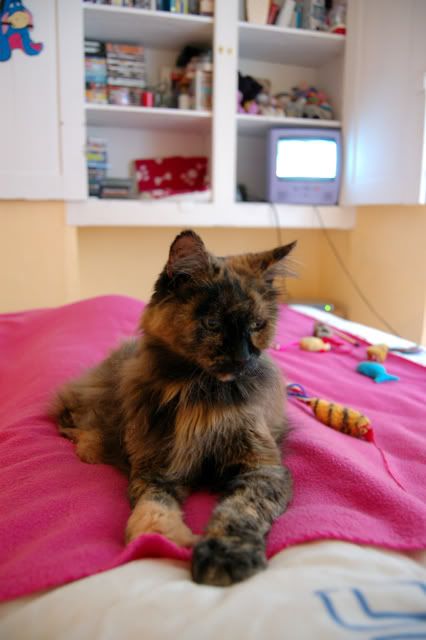 "Not speaking to YOU!"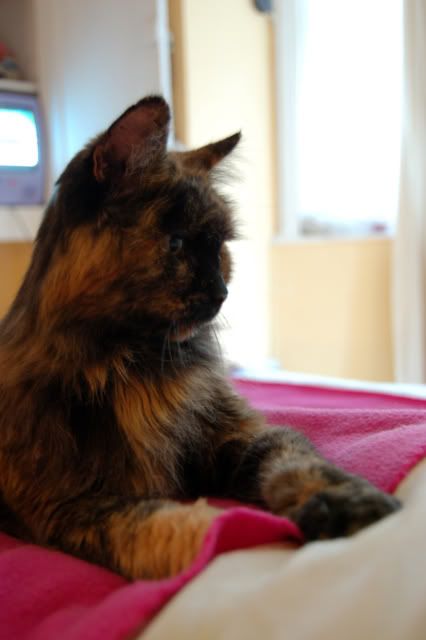 But you are nice to lay on...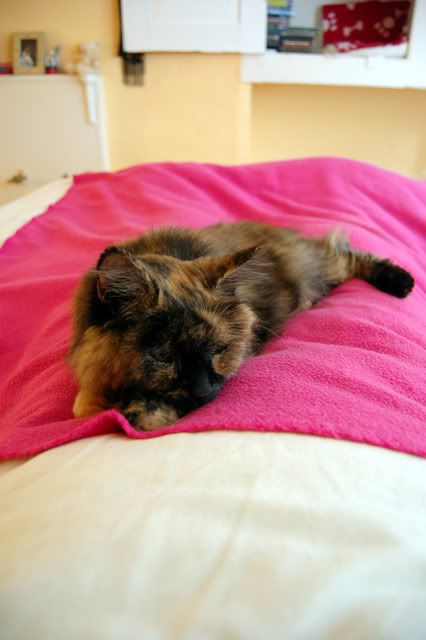 Unfortunatley she rolled over and straight off my legs!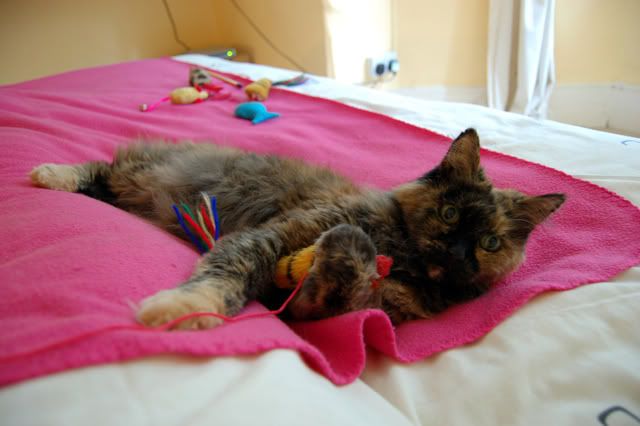 "That`s enough Mummy. I is sleepy now."