Just an update on Roxy's sprogs (She had 4 kitties, 2 boys 2 girls). Everyone is doing amazingly! She hasn't tried to move them at all. But then again they do have an entire bedroom all to themselves so I'm not surprised! They are up and about now, coming out of the nest for short periods to explore their surroundings! They are starting to enjoy a little stroke and like to play with my fingers. I have many a teeny cat scratch on them!
Firstly, isn't this the CUTEST pic you've ever seen? Roxy's little boy-twin (Sid) is all curious about what she's doing.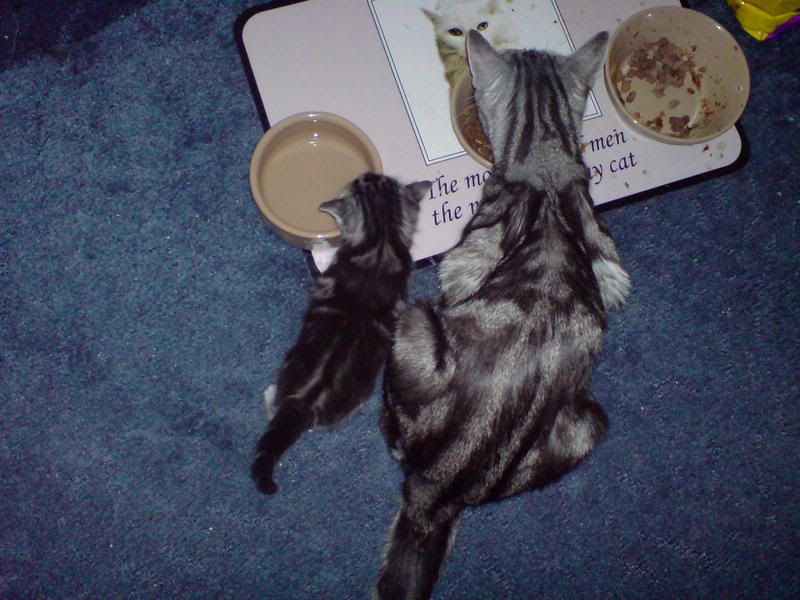 Here is Sid wandering about (these pics are a bit Sid-heavy but his photos always come out best!!):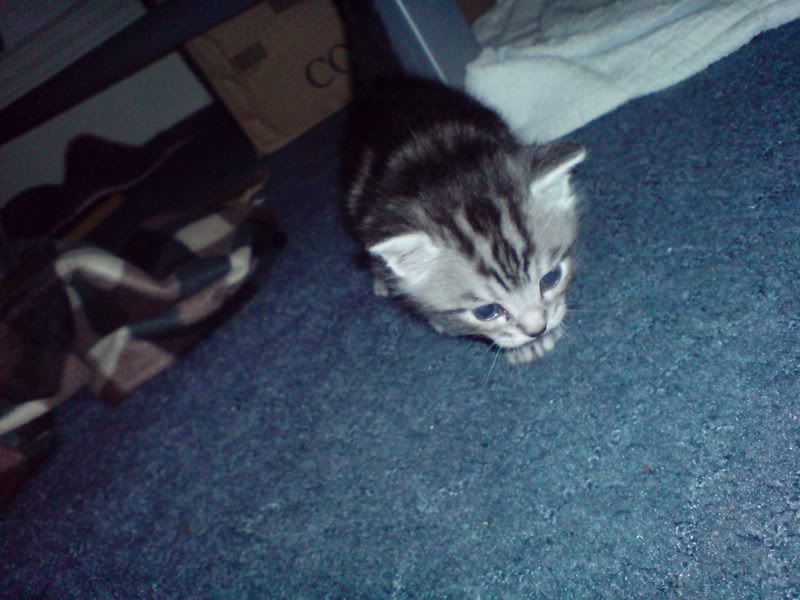 This is Nancy (Sid's girlfriend! Get it?):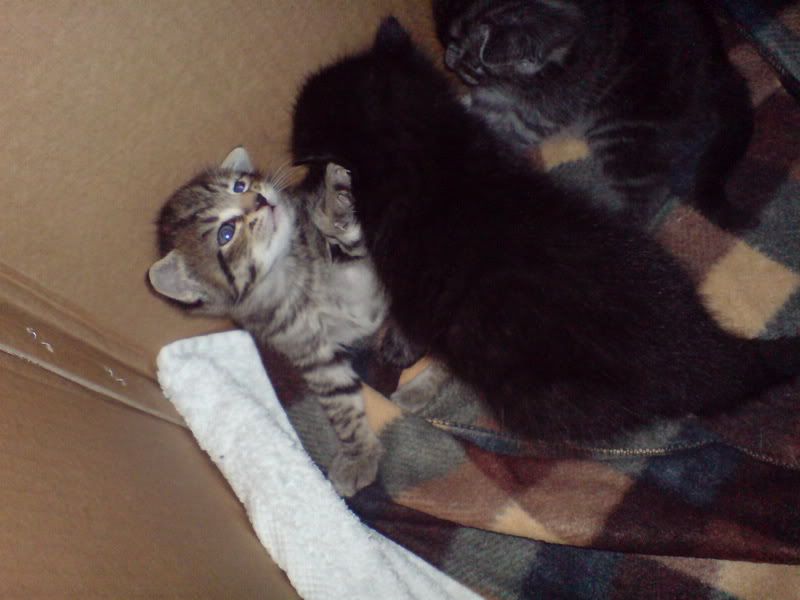 Here's Nino (Amelie's boyf!):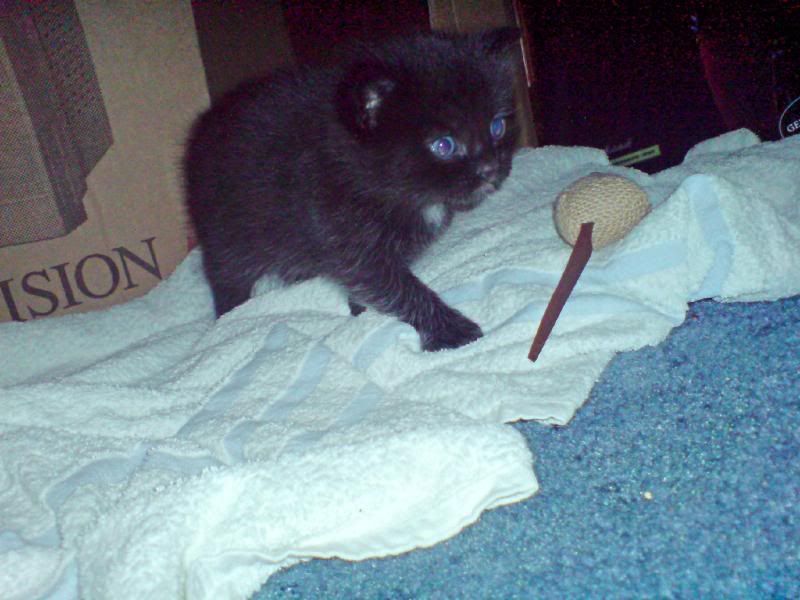 And here's Sid cheating on Nancy with Amelie! The swine!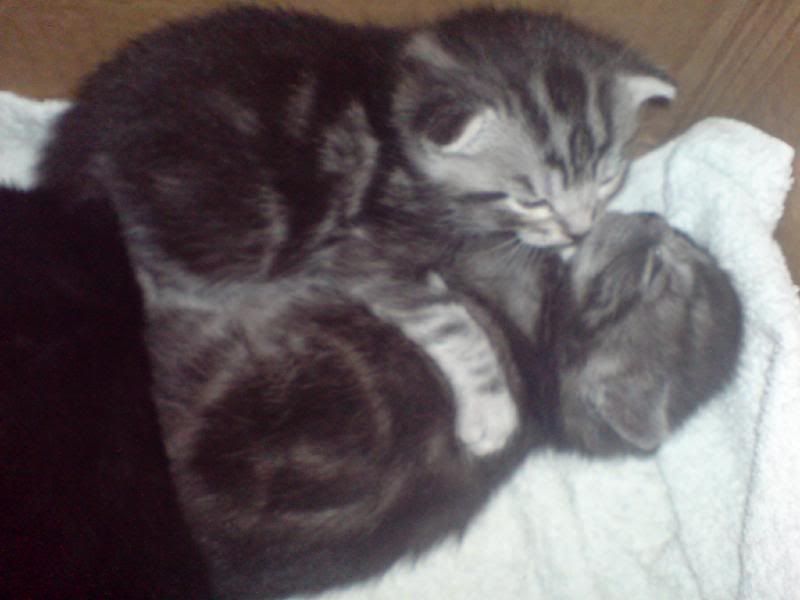 They're at that amazing stage where they're developing their own personalities but haven't started causing chaos yet! I waste so much time just watching them! They're so much fun.
Thanks for reading guys!
xo