I mentioned a while back that I would soon begin breeding Turkish Vans
Well, I've now got my foundation cats straight from Istanbul
Introducting. . .
Patik
Patik is a brown-tabby male. He's 1 year, 8 months. He's a nice boy, terribly virile, and does not spray (lets hope he stays that way). He's got a kink at the bottom of his tail from an accident as a kitten, so he'll never show, but he makes lovely kittens.
Sabre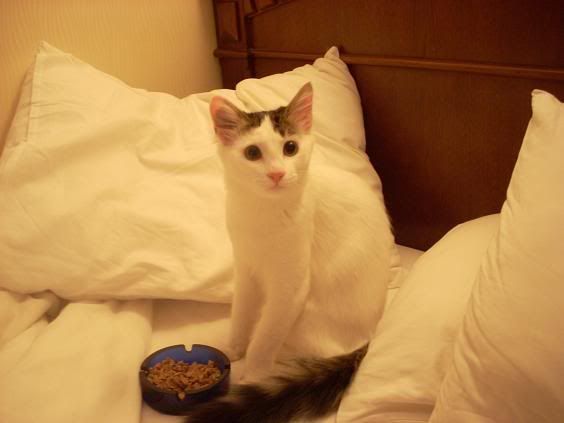 She is one of Patik's kittens, 7 months of age. She's also a brown-tabby. She has the softest coat and is very lean and muscular.
Fistik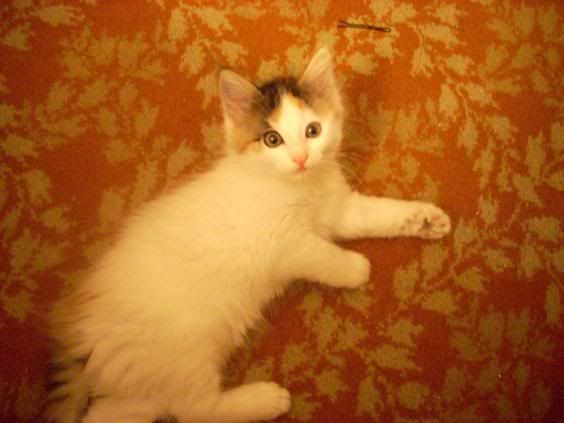 This brown-patched tabby and her 2 month old brother red-tabby, Afacan, will be going to our Breed Council Secretary. They are also out of Patik. I'd have a photo for Afacan, but he's so lively, I can't get him to stay still. . .
Minnosh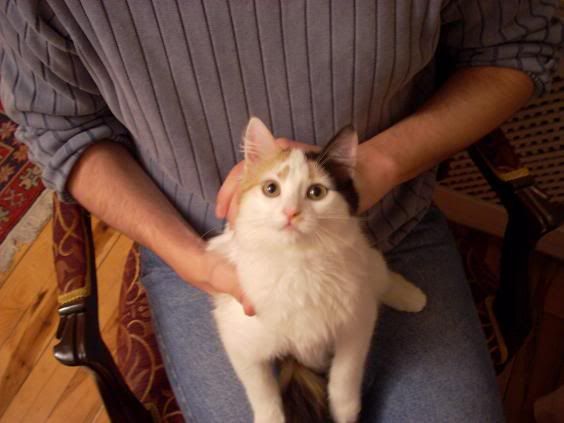 She's a tortie and white, not at all related to Patik & crew. She's got great type, I'm very excited about her.