Well, a few jelly beans got loose from the easter baskets.. and Mango seemed to be having fun with them.. later on his brother came down and watched.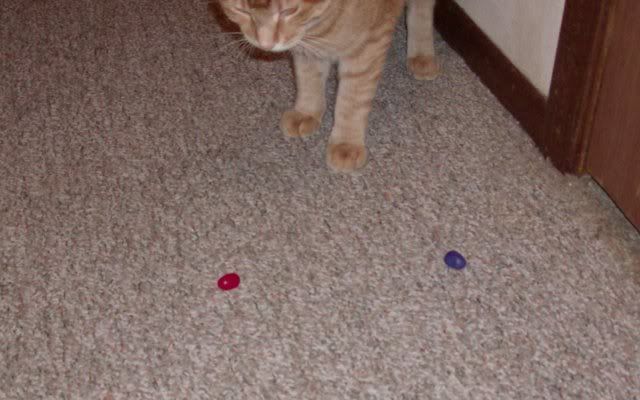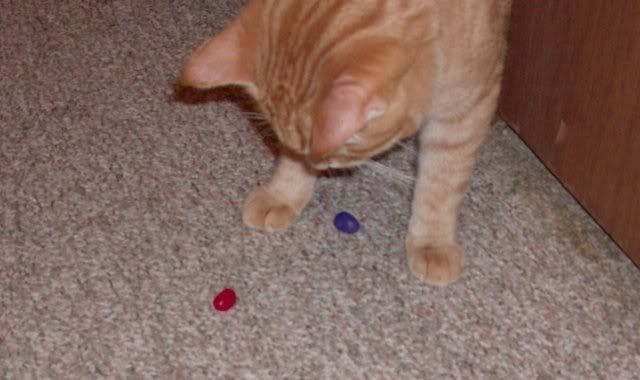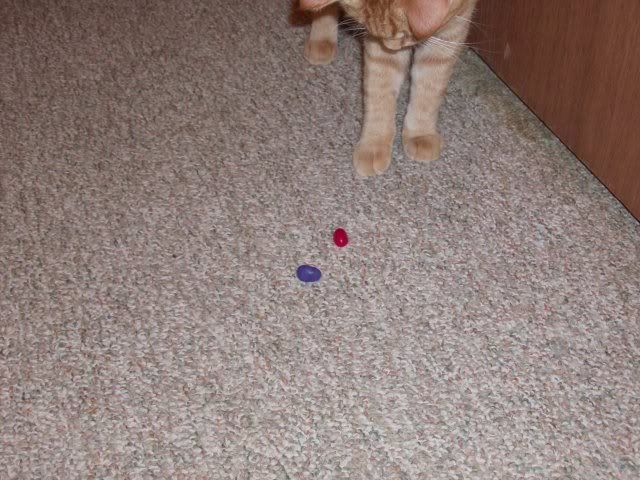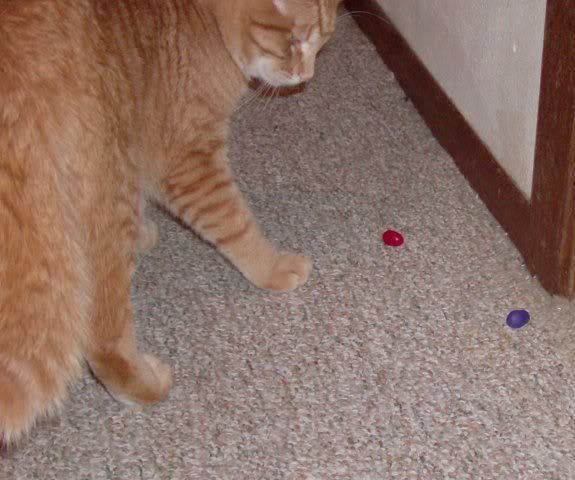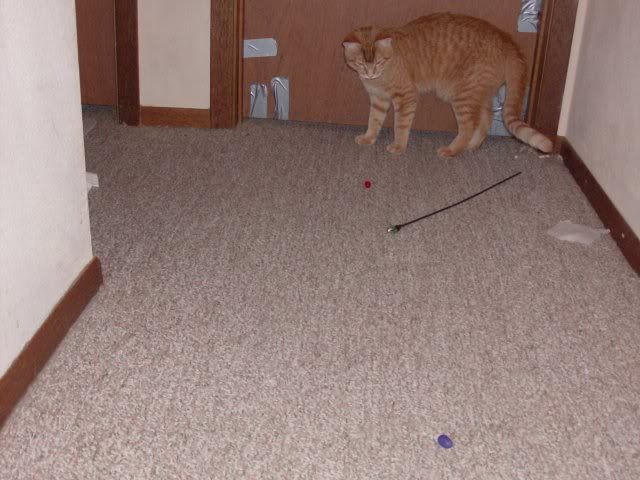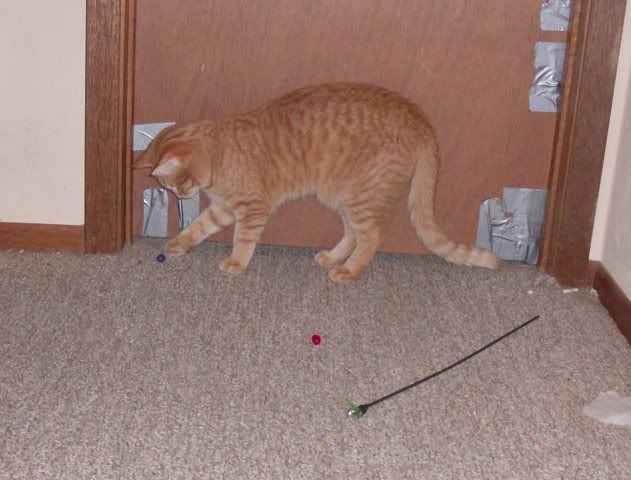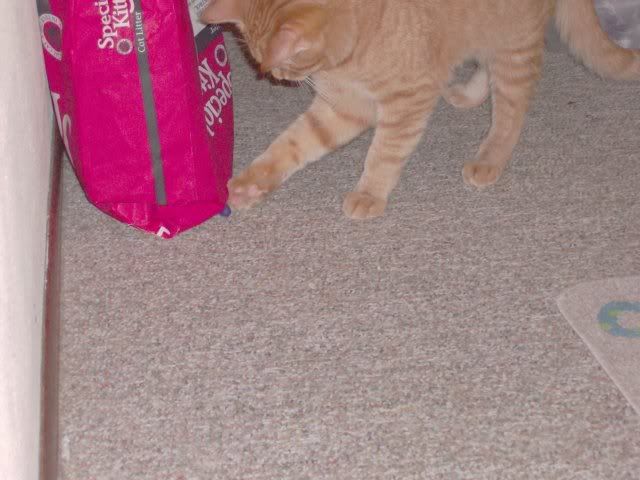 "Noooooo, It's stuck!"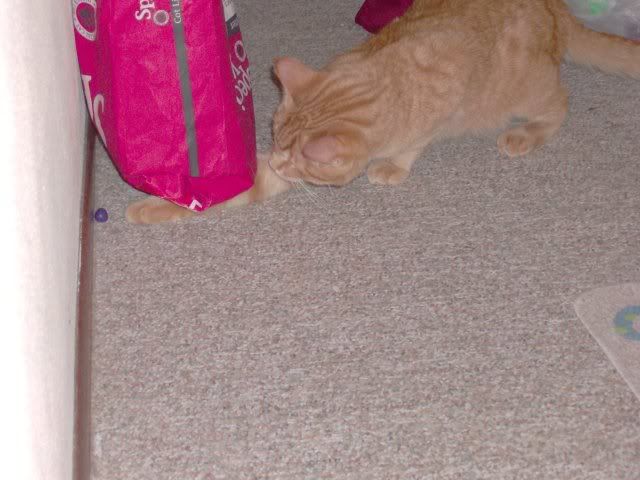 "Can't reach it....."
"Hah, now I got you"
Well he seemed to have fun, later on all the cats will probably have fun begging for some easter ham.