Ok, so I'm feeling the crunch now. I thought I wasn't going to be able to enter Maxx for awhile but we are back on again! So here are the latest pictures of my stud muffin. I have plucked and rounded his face out a bit. I don't want to do too much and wreck it this close to the show. But I got rid of the mutton chops, for the most part. Let me know what you think. Oh, and the stains on paws and bib are mostly gone. One more treatment on the paws. Thanks Abbymummy.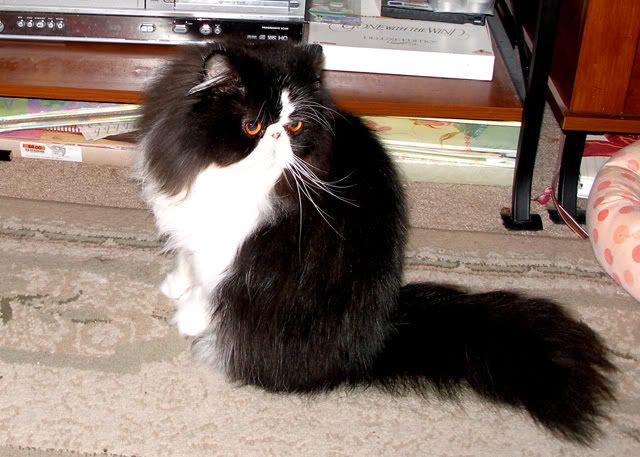 this one shows his full profile. I think his tail has grown out quite well since the previous owner had him completely shaved last summer. I think you can really see the roundness of his face in this picture.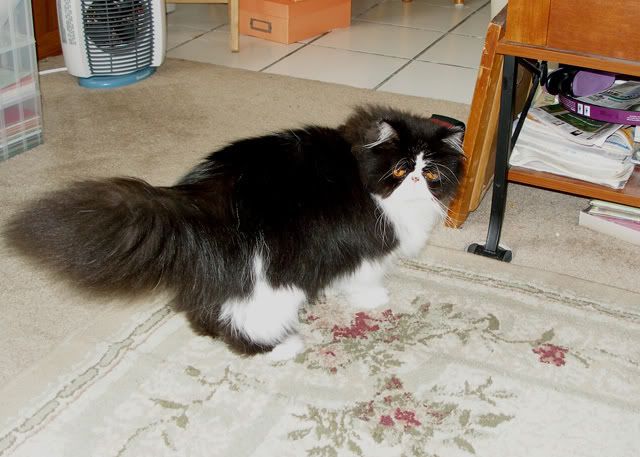 And.... if you remember. This is the pic of him before I plucked the face and mutton chops.