Picks of the boys (cats)
offline
810 Posts. Joined 5/2007
Location: Canada
Presenting...Boo and Spartakiss!!!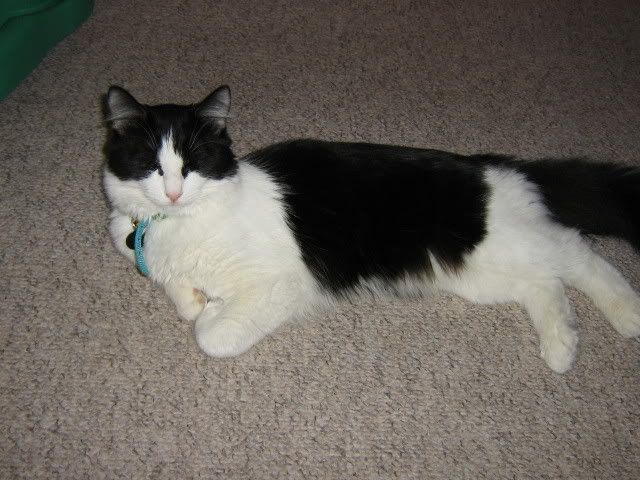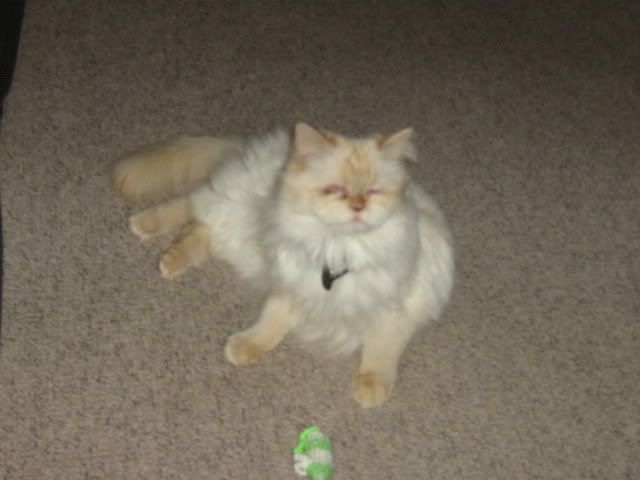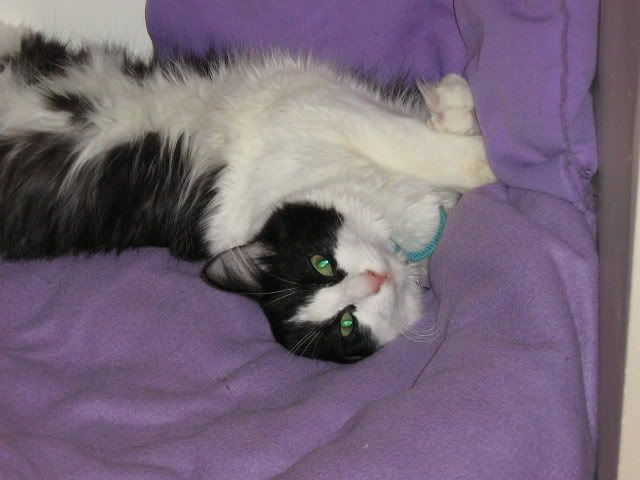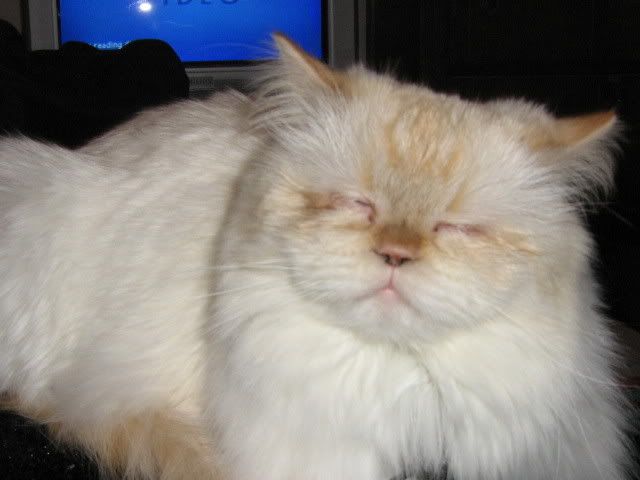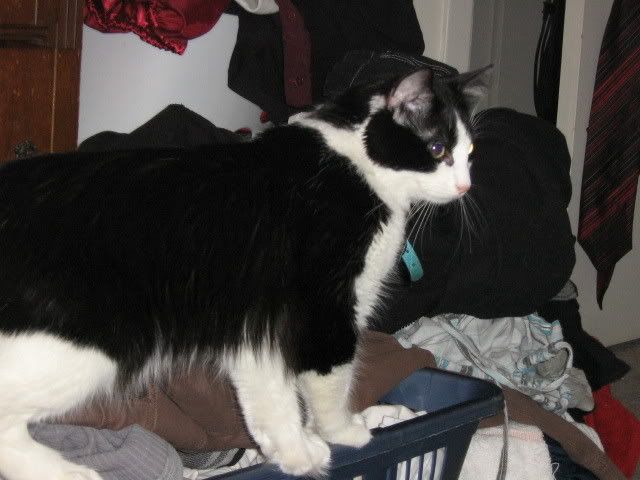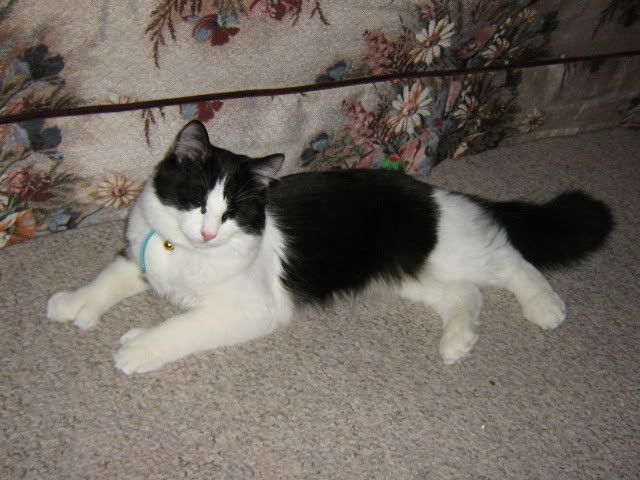 x Princess x

offline
6,454 Posts. Joined 6/2007
Location: Telford (UK)
Confuzzled :p

offline
8,982 Posts. Joined 8/2006
Location: Rising Sun, Indiana
Moderator/Admin

offline
54,349 Posts. Joined 12/2003
Location: ENGLAND... LAND OF HOPE AND GLORY!
Oh their so sweet
Is there something wrong with one of your babies eyes though, they look sore
offline
2,002 Posts. Joined 1/2008
Location: Winnipeg, Manitoba
offline
3,591 Posts. Joined 7/2007
Your cats are gorgeous!
Love their coloring & markings
Yes, Spartakiss have eye problems. He's been to so many different vets and no one knows what the problem is. He can't see very well, and his eyes are always red and puffy. They need to be cleaned out every day or they get infected.
He also has abnormally small eyes.
The zoo keeper

offline
7,715 Posts. Joined 12/2004
Location: Over the river and through the woods...
Awww, such handsome boys!
I think I'm in love with Boo, but I'm a sucker for black and white kitties!
Poor Spartakiss's eyes. I had a cat that was prone to eye infections and had to clean them out every day (which, he absolutely loved of course
) The vet also gave me ointment to put in them when they got really bad. I think it was called tetramyicin (sp?). It helped a lot to keep them clear. I only had to use it a few times a week after I got it under control. Of course, if his eyes are unusually small, that may be hard....
But, your boys are gorgeous!!
Purrsome Pair

offline
19,078 Posts. Joined 9/2003
Location: Denton, TX
y'know, except for the long hair & extra toes, [& gender!] Boo looks remarkably like my Pixel... he doesn't have a white stripe down his back, does he?
no, he doesn't. Just a HUGE extra toe on all four feet.