Between being busy with rescue stuff, and photobucket acting up, I am behind on pics of my lot, so here you are!! I dont have a cat younger than 8 in my house at the moment, fingers crossed I can persuade peopel to take on older cats.
First of all, we have to have Miss Molly (the only one who belongs to me)- this was taken the afternoon after she went to the vets!! She is 15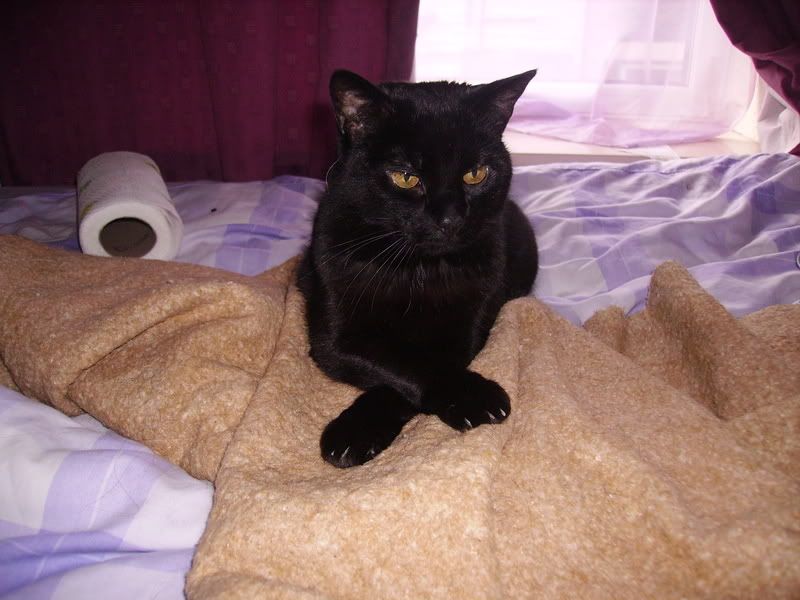 Then we have Zia, who is proving why I am not allowed to make the bed!! She is still officially a long term foster, I am in two minds whether to adopt her or not, and is 17, so the oldest cat here.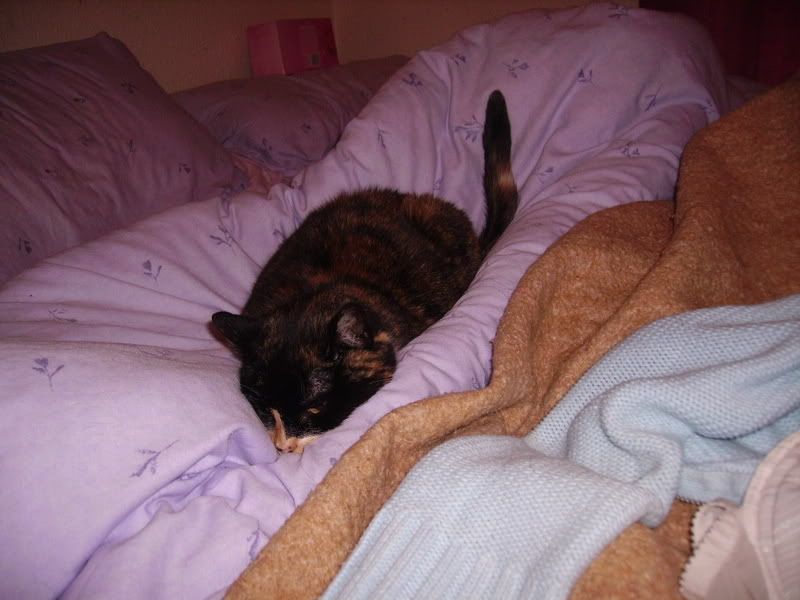 Then Rolo, he got bought a new toy last week, so here he is showing it off. I am actively looking for a home for him, as he does like to make it known he lives here, he is estimated to be 10, and not sure if you can see his colour in the pics, he is brown and white.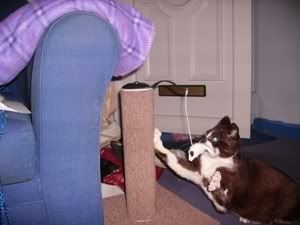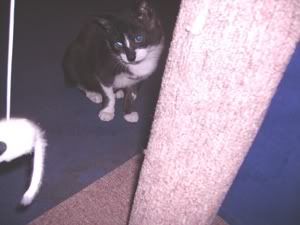 Then Moses, being pretty and also enjoying a toy, she is only 8, the youngest here, yet has been overlooked so far.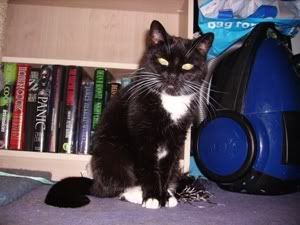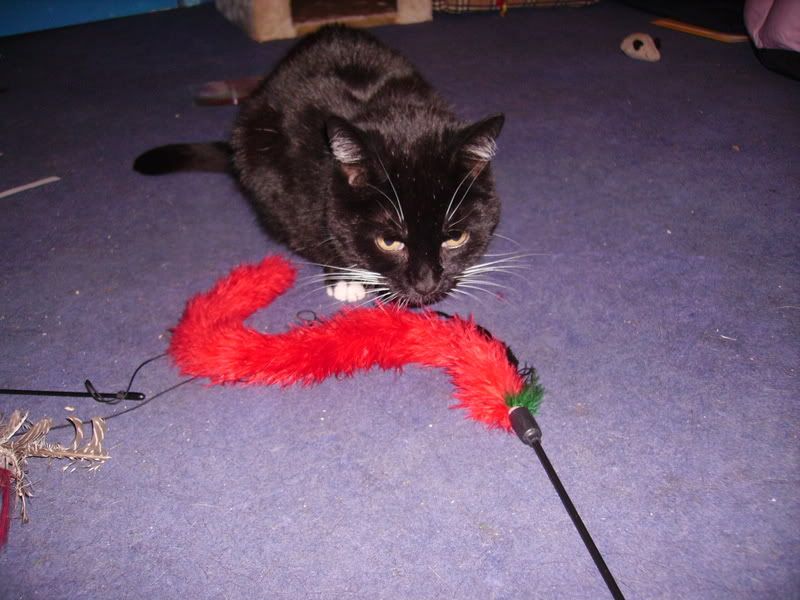 Rosie next, not got a lot of her, as she doesn't do a lot!! She is 15, not been here 2 weeks yet, she acts older than my 15yo and the 17yo foster!!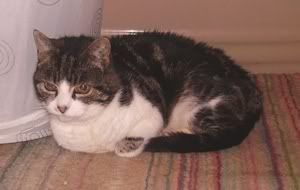 And the latest 'inmate', Hobo, who is a lovely boy, he has only been here a week, he was picked up as a 6yo stray, but we reckon he could be 10.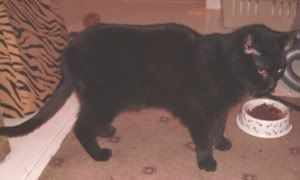 And here he is, proving why he didn't have to go back to his room last night, never known Rolo to allow this (first time I have ever done this!!).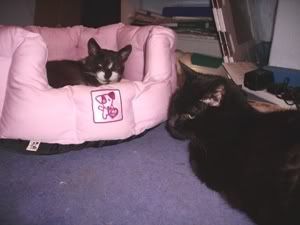 and I can't resist posting this from last weekend - the first kittens born at the rescue, they were 5 weeks old, but apparently look more like 3 week olds