I got a visit from some new neighbors this morning.
Here's the first one: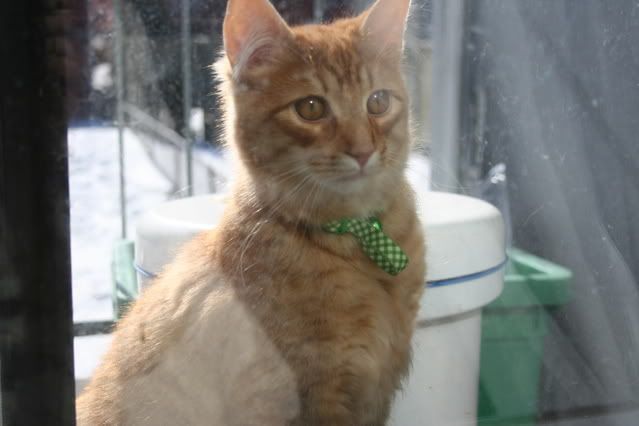 Isn't he pretty? He's so.... orange!
And his/her brother/sister: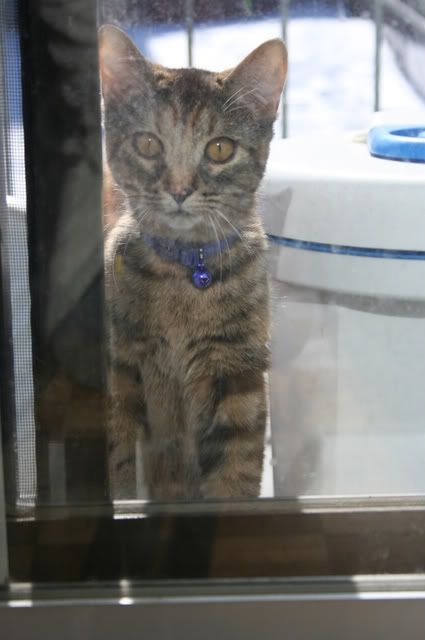 Such a naughty kitty too. He/she tried to get inside and when I pet him he was really playful and affectionate.
Of course Joshua was really curious about the whole thing and Kinah was hissing.