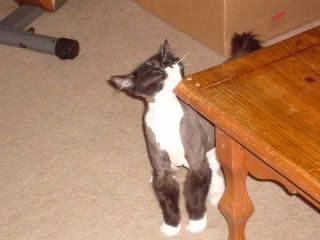 Petunia is so happy now that she has been shaved!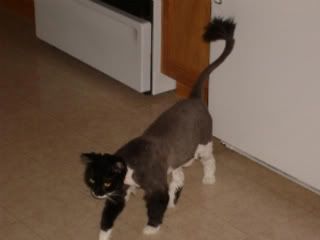 Her little lion puff tail!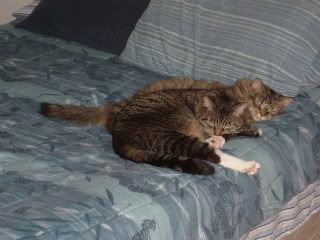 Pepper and Aya before she went home. See why I didn't want her to go home? He doesn't do this with Petunia.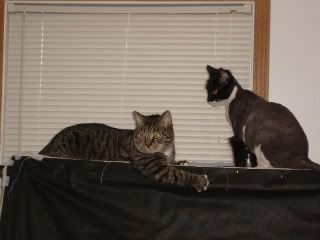 I was putting my new bed together so I had the mattress and boxspring leaning on the wall, so naturally, they had to climb on it to survey what I was doing.