So, the other day I decided since Jack and Bonnie ((our Old Lady Border Collie/Pitt Bull, Pointer)) seemed to be Best Friends that Day that id take Pics of them Sun Bathing together. King happened to Join us a couple times


The first pic taken...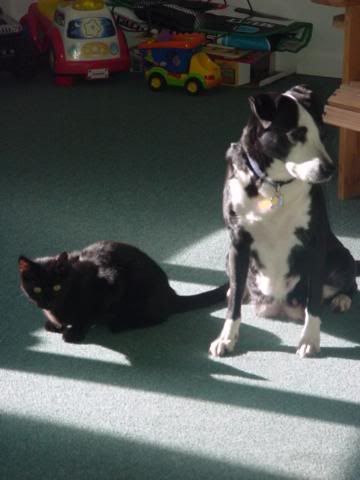 Getting Comfy!...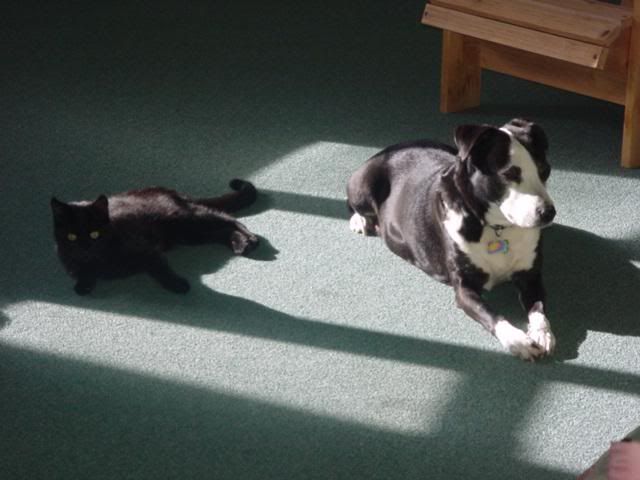 King came to Join us...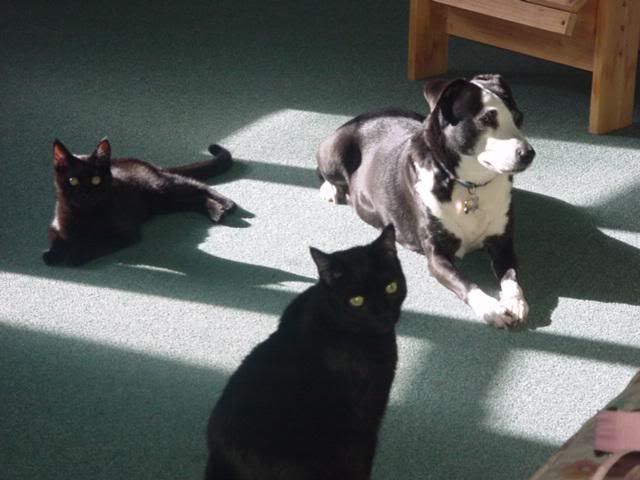 King Rest with us...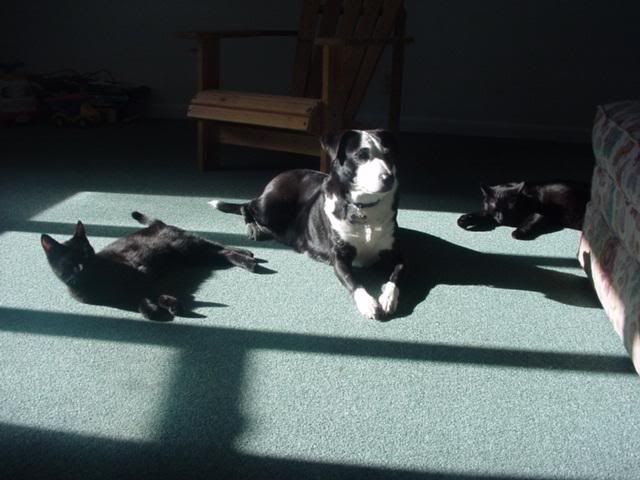 Getting More comfy...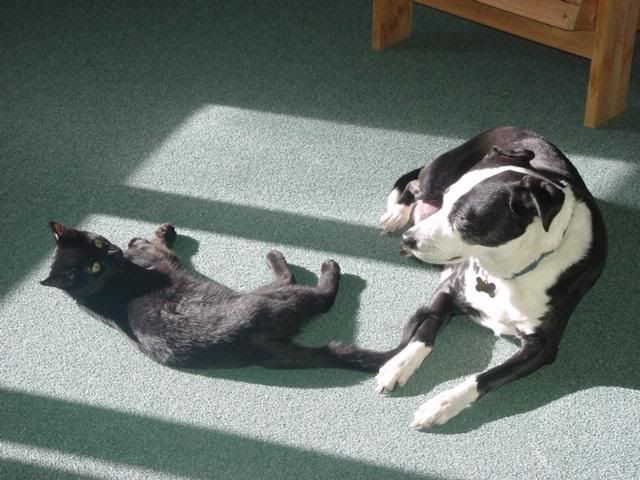 Our Beautiful Youngest Boy...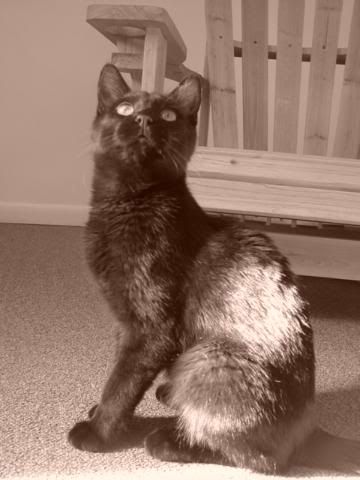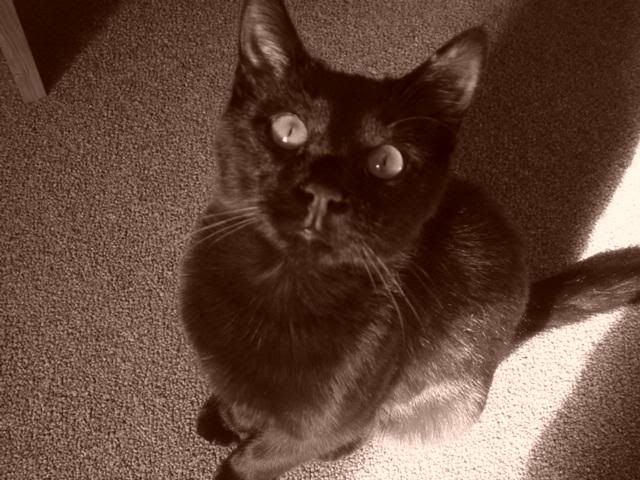 More...