Just wanted to share a sculpture that the talented Renovia created for me! I know this is fur pics, but it IS pictures of a sculpture of Nakita who passed away last year.
And I'm not sure how many visit the Marketplace forum. If you don't venture done there, please do! Many talented people waiting to customize something right for you.
Check out the Marketplace forum for the thread that describes the sculpture here:
Nakita Sculpture
I've been really busy and didn't have time to set up a proper photo shoot of the sculpture. Plus, I don't currently have a close up lens to show the wonderful marbelling and glitter effect. But here's a sample since Renovia has been patiently waiting to see the pics of her sculpture in its new home!
Thanks Renovia for your time and talents. I
it!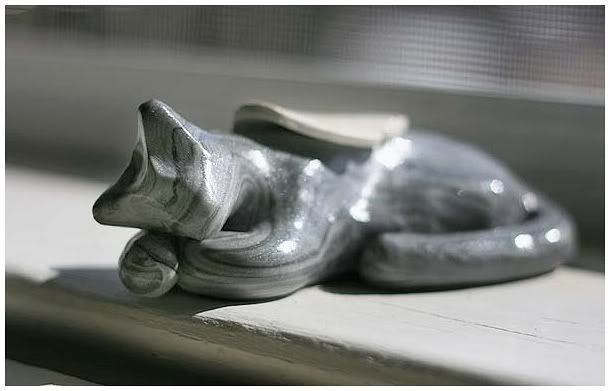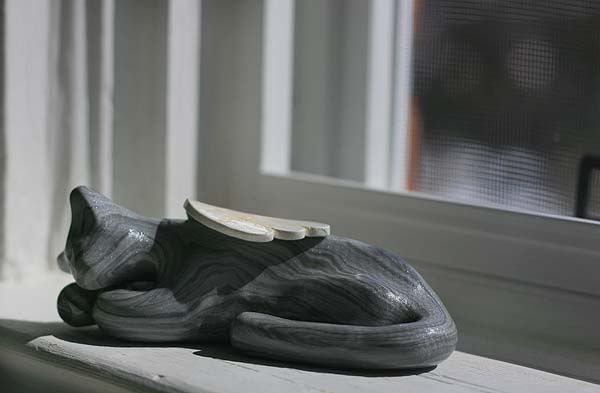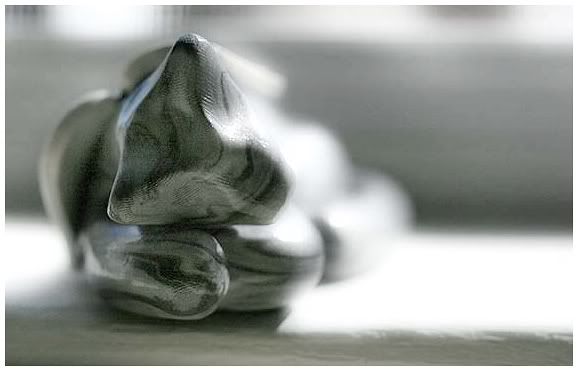 Gigi came to investigate....