So Thor is about 7 months old now!!!!
(long haired Chihuahua) He is sooooo excited about spring! He loves sunning himself and I have been putting a blanket down on the floor to lay on while I do homework (it's an expensive blanket and I don't want him to chew it up when I'm no looking
).
Here he is!!!!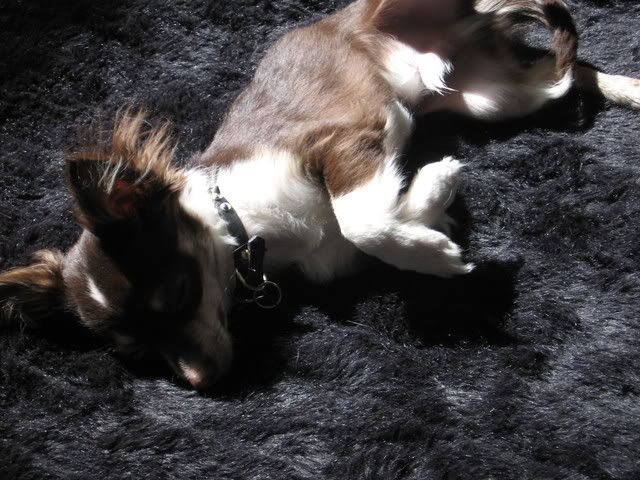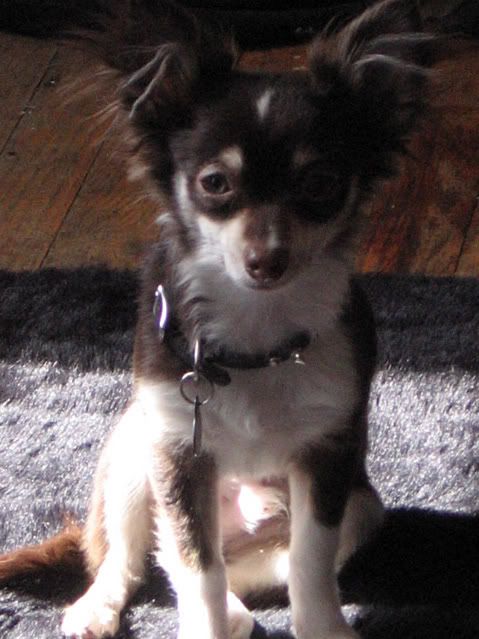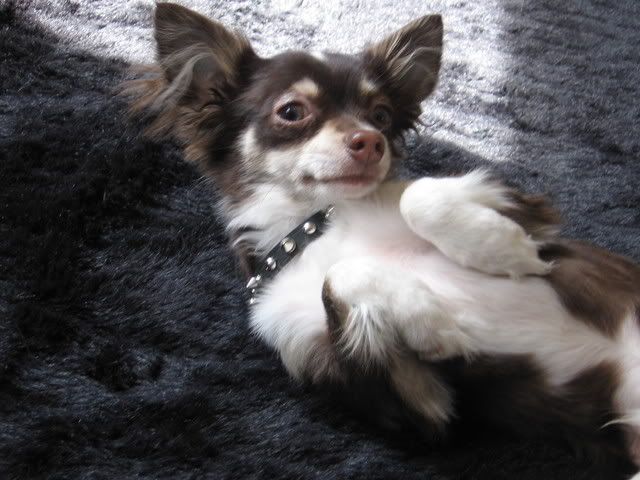 He's got an amazing personality! He's not fond of strangers yet. Actually, he's terrified of strangers! He's still really quiet!
He does bark if he thinks one of the cats or one of us is in danger
He also gets really embarrassed if you laugh at him and will start whinning