My bunny boys are at the vet today getting neutered. YAY! No more bunny hormones! I had to drop them off last night though and it was really wierd not having any bunnies running around the house chinning things and bumping into me.
I'm sure they will be fine, but I can't help but be worried about my boys. . . Any positive vibes for a good bunny neuter to share?
In case you forgot what my bunny boys look like, here are a few pictures. . .
Acorn, chilling with the kitties.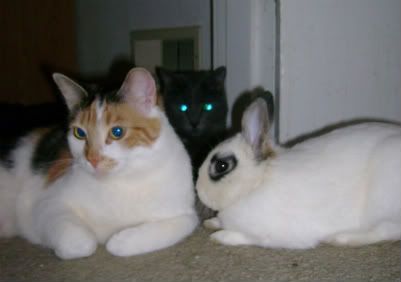 Here's the evil look I got before I put him in his crate to go to the vets.
And here's my fluffball.