This weekend was a very silly weekend. Our two furbabies were just wild for some odd reason!
And I finally figured out why the new Photobucket wasn't working for me thanks to their Tech Support. They're giving everyone an option now to either use their new or old version of editing in the upcoming week.
Look who I found in the closet!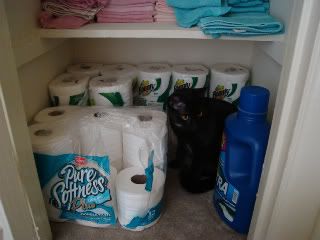 Now I know why that no matter how much I wash them, there's still fur in my towels!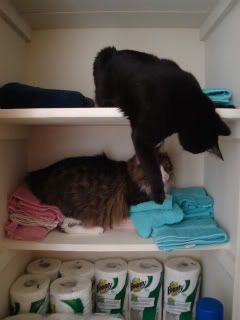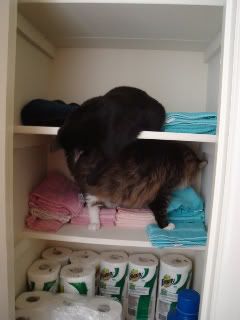 It's a kitty condo!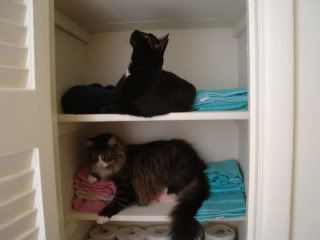 Fwoomp! Gotcha! Pwned!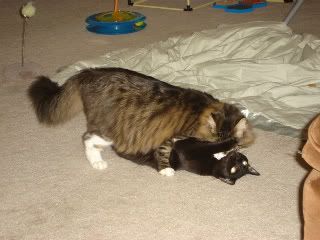 And some loving from Meowmy! He didn't actually kiss, just sniffed.
He was playing with my hair earlier!