We left a dirty wok out overnight on the counter and Chloe claimed it as her new sleeping spot. She likes to sit up on that counter (it's above the sink) and watch me while I do dishes, but she thought she had a new bed up there! A few days later, the stove light was left on for a while and it must have warmed up the stove a little bit because it was Chloe's new spot.
"Mommy doesn't know what she's doing in the kitchen, I need to supervise."
"Gah, she's hopeless. I'm going to take a nap instead."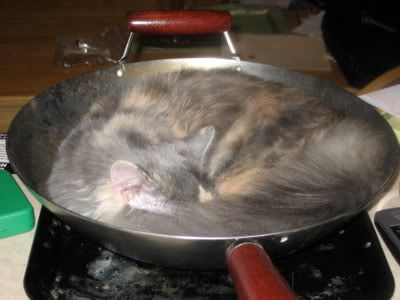 "Oooooh, warm!"