So Alyssa's Cage arrived Yesterday!
My Dog happened to be tied up out front when FedEx got here so she had the Delivery Guy to afraid to approach the front door... even though my dog only stands up to his knees.


It is WAY bigger than I thought it would be... now all I need to do is go "Toy Shopping" for the Rats! Alyssa's Cage is actually 2 times bigger than TempleTons... who's Cage was 2 times Bigger than her old Cage!! lol
Her Cage only cost me $59.99 (+$10.00 S/H) at www.DrsFosterSmith.com... and its well worth the Price!!


Heres she is when I first put her in...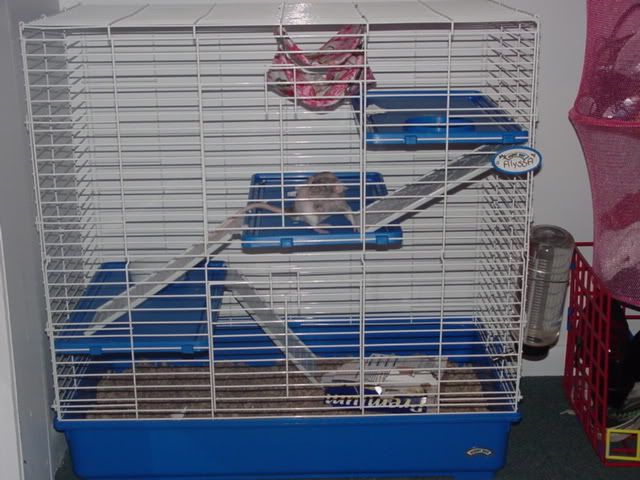 And here she is Settled in a couple hours later... ((shes in her Hammock))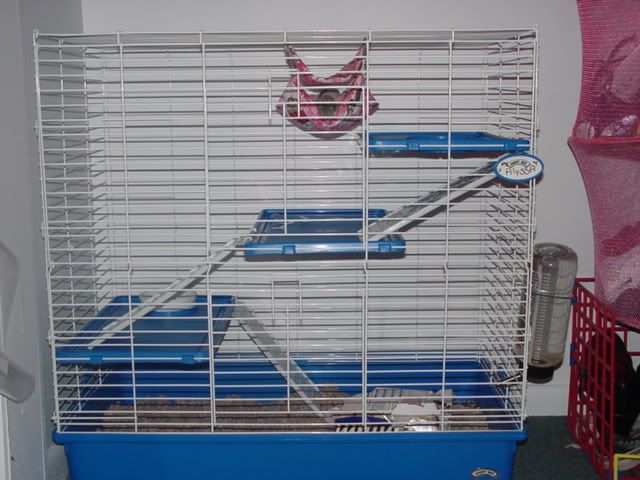 I really need to fill her Cage, Make her a bigger Hammock, and maybe get her a new Friend ((Cage Mate))!!