Santo perched HIGH above everyone else just how he likes it. Even managed to take in a nap. SUCH a rough life!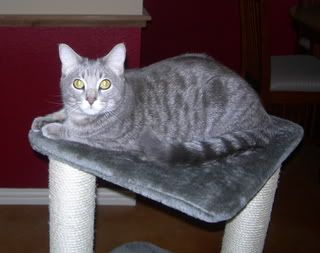 "Hey dad, I want some attention, why don't you pick me up?" says Ernie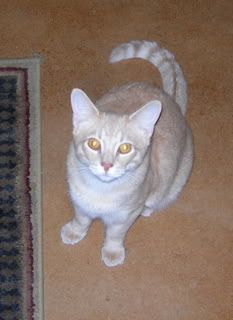 Ernie chillin, just like cats do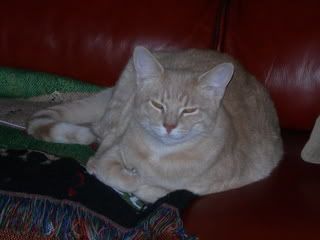 On one of the "blessed" blankets in my house. GO CUBS!