They like to lie on my library table when I am at the computer. But obviously Wellington felt some grooming was necessary and Biscotte loved it!
As soon as they felt the camera on them they were back on their dignity!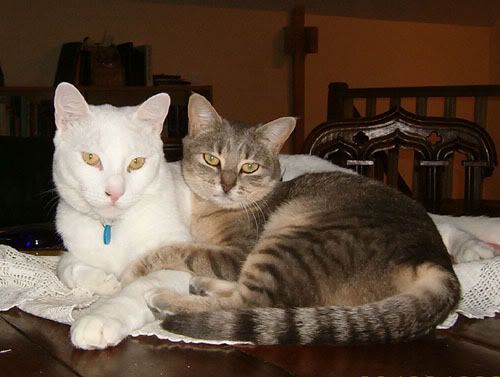 It is amazing how small Biscotte still is - I know Wellington is a very big cat but she is tiny against him, though she is now 18 months old.