I love comparing how they look when they were a kitten versus when they grow up big and beautiful. This is a great spot to post your kitten...then cat...pictures. Let's see your kitten-to-cat transformations!
Here is Milo the day we got him:
About a month later: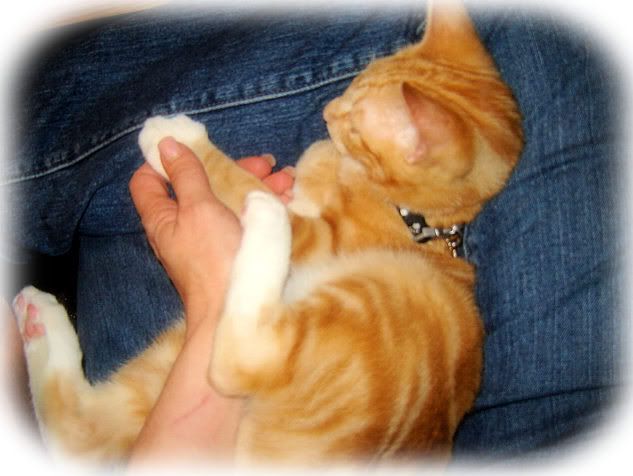 And now...still only 7 months, but big and handsome...lost his "baby" look, but is now a hunka hunka burning love.