haha.....so I learned the term 'smurrgle' on this website but it's what cello does!!
He has an ear fetish expecially, he will climb up on my chest and paw and knead my chest while licking my ear....I know weird. And it feels awful but he loves it so I allow it *sigh* I am so well trained. Don't mind the terrible quality, but I thought I'd share! Love my babies!
Cello Attack!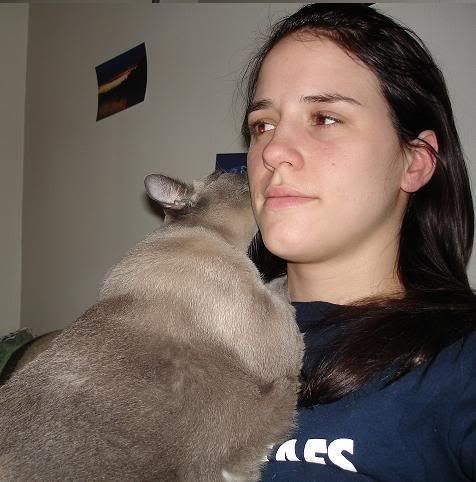 Cello hug post attack! awwww look how much happier mom looks now that her ears no longer feel like they have sandpaper being run all over them.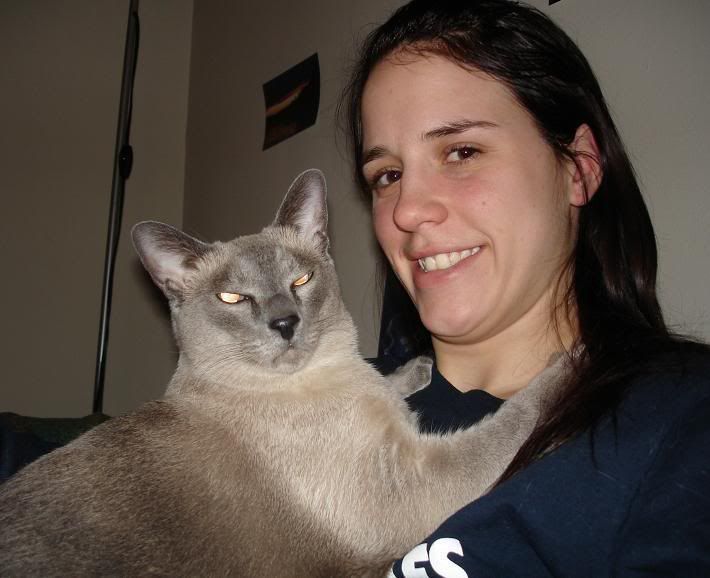 Finally i think this picture of kismet is funny, she loves climbing the scratching/post/cat tree/balance beam, although the red eye makes her look possessed....hee hee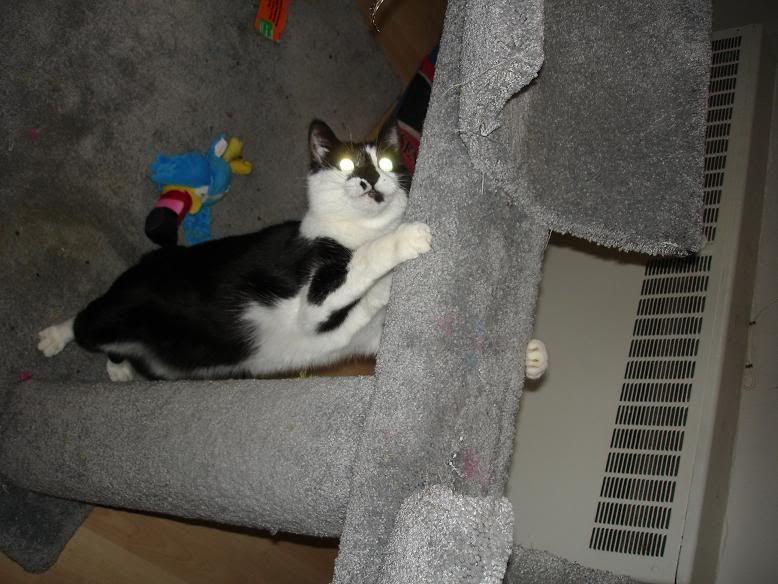 Got any kitty cuddling pictures?