eep, I just edited mine too, I hope its not too picture heavy.
Whoever it was who said John Barrowman is a genius! I can't believe i forgot him! And to think he has had no plastic surgery...
The scenes in Torchwood with him and Ianto; 2 men = hot
OMG and Hugh Laurie as House!! I hope that America's attitude to homosexuality changes really really soon, because House and Wilson would make the best couple!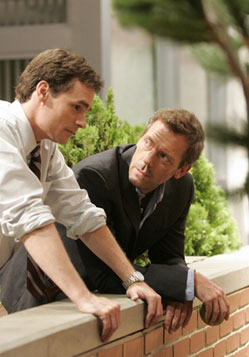 I really need to stop now. Its 3 in the morning where I am. See this is what happens when you send your children to single sex schools