I recently won a chocolate hamper from a none cat related forum i have been going on for the past 3yrs. When all the contents were finished
I was taking out the packaging ready to put the basket away. I turned away for a moment and when i turned back found this......
Shyla! what are you doing?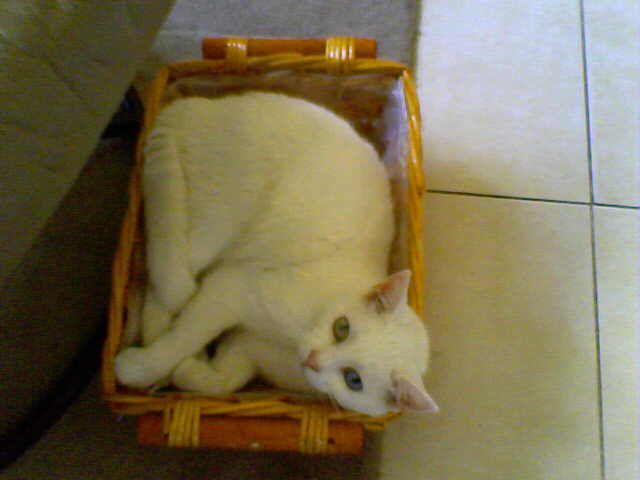 The Hamper before it was emptied.
It traveled all the way from ireland to me in the UK.