Today was an AWESOME day. We went on a two hour ride down the road and had a good time, the day was nice enough I decided to grab some at leisure pictures before it got too dark!!!!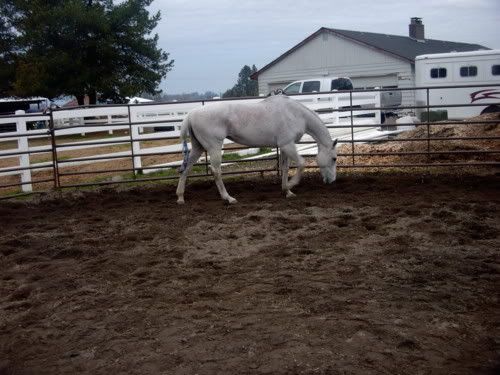 Her attempt at becoming a peanut pusher, since that's what seems to win at the shows we go to! [No offense to the decent western pleasure folks here!]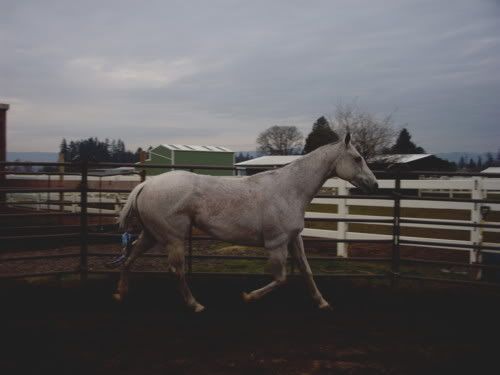 Life basically sucks... I mean she was ridden for 2 hours and then expected to run around and be pretty? She has a hard life.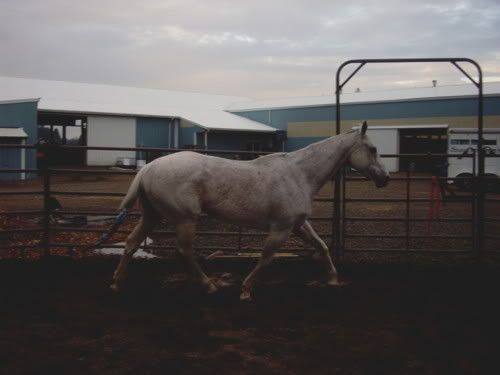 I wish our round pen was bigger, they took some of the panels out to use for gates for paddocks, it used to be a lot bigger and she could move out more.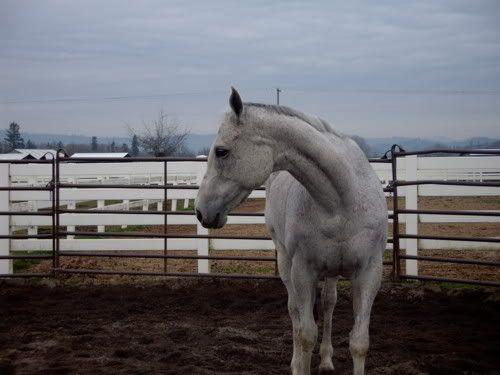 Who me?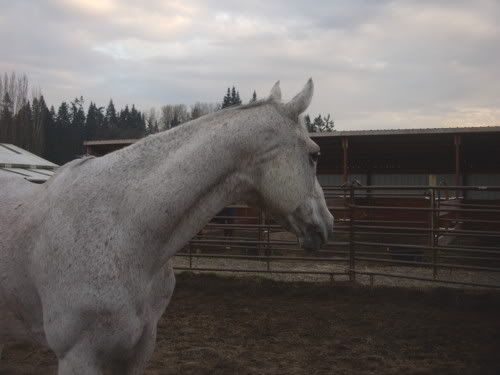 I'm too sexy for the camera!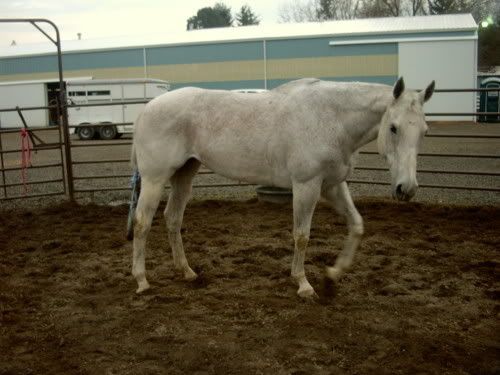 Gimmeh a cookie!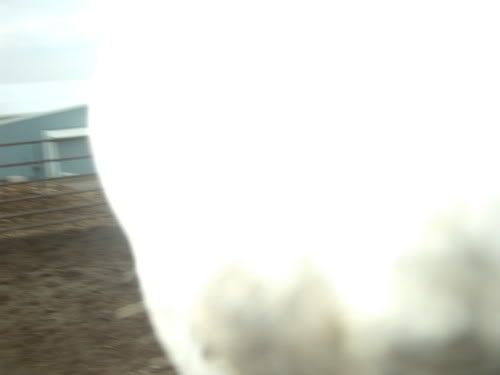 She's pretty much a nerd...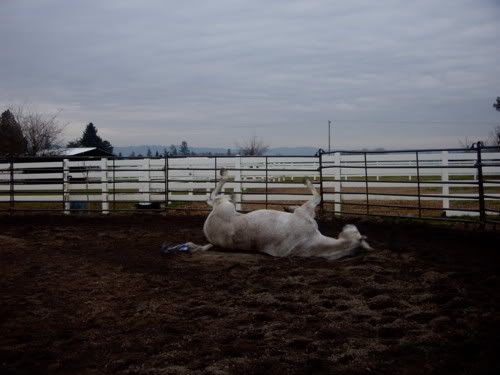 There goes the cleanliness record.