This is the picture of the girls when we first brought them home at 7 weeks. Not good quality because it was taken with my cell phone.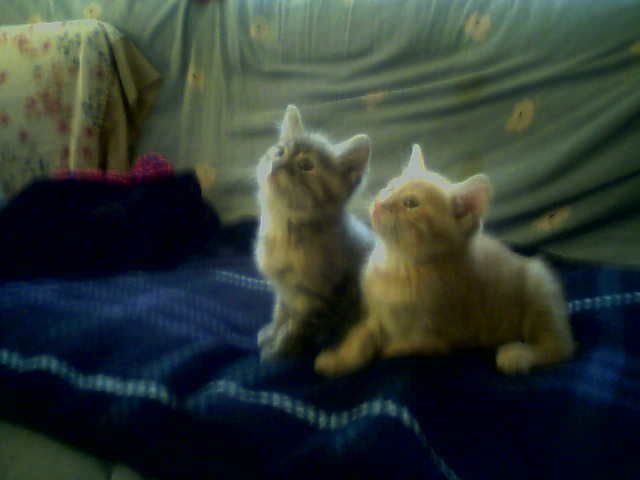 and 5 weeks later at 12 weeks
A BIG difference! They are now 14 weeks old and the currect pic is in box kitties.