Tiggy had a very exciting day today......
We took a nap...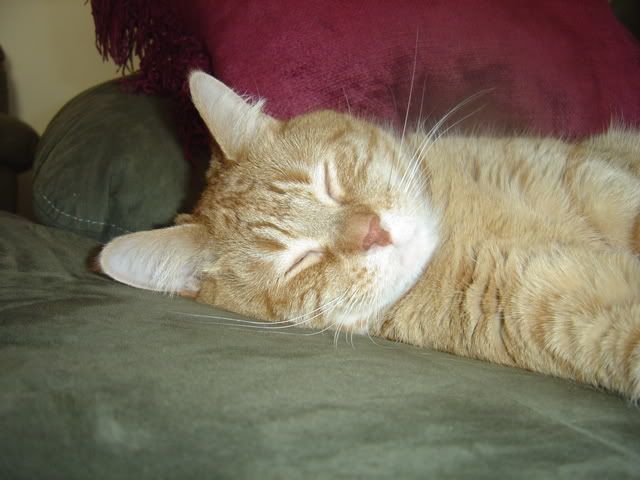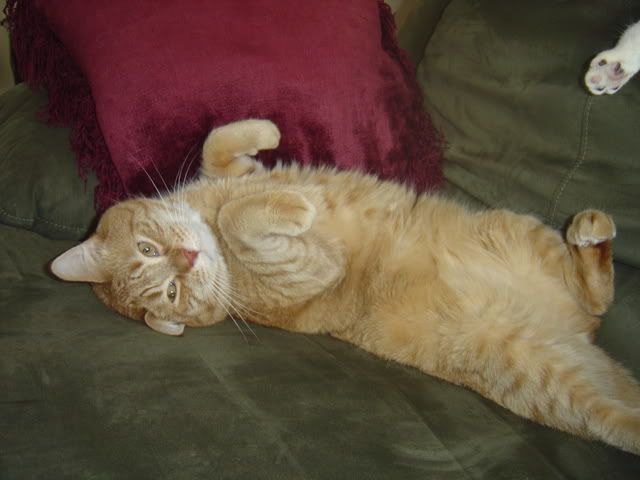 As did baby brother Bailey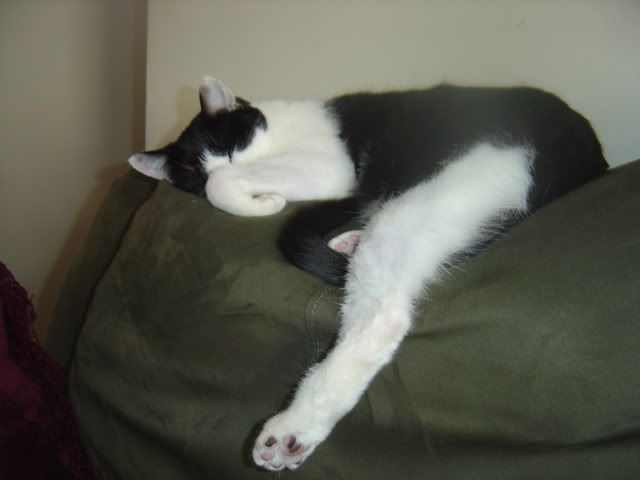 The two of them made quite the picture!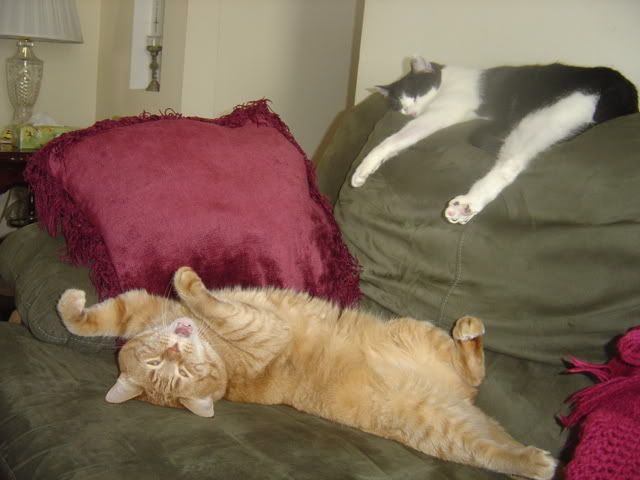 Tiggy can sleep through anything....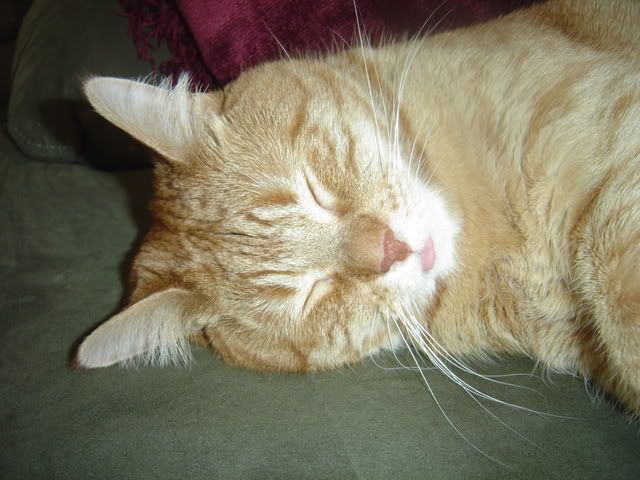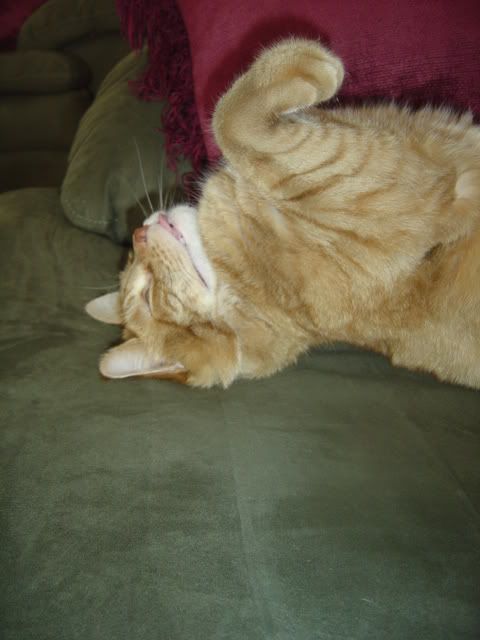 This was from a few months ago, but his favorite snuggle partner is his poppa.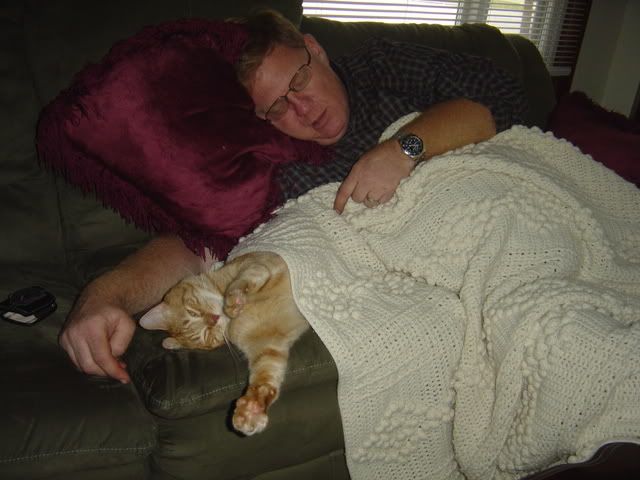 He tried taking a nap in this basket, but he didn't quite fit!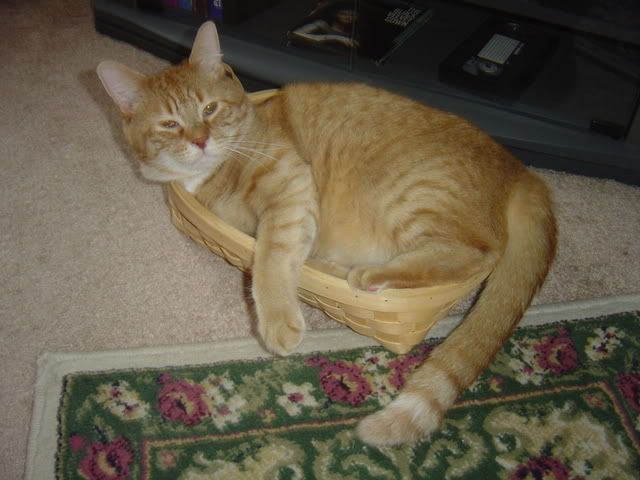 All in all, it was a pretty sleeeeepy day!