I have a really cute new shirt that I dropped a bit of tomato that had mayo on it out of my sandwich and it left a stain! Does anyone have a good method for getting that kind of stain out? The shirt is made of 57% Cotton, 38% Modal, and 5% Spandex.
It's totally cute on me....I actually got it in black and a purplish color. I love them both but that purplish one is my favorite...and that's the one with the stain of course! Here's a pic of me where you can see the stain: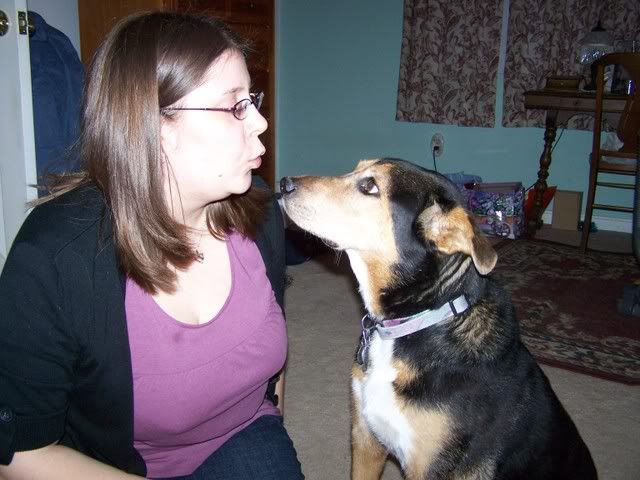 (I was trying to get a good picture with Tasha....she kept wanting to sniff me and not look at the camera, so we settled for this!
)