I saw this:
Zissou came to check it out: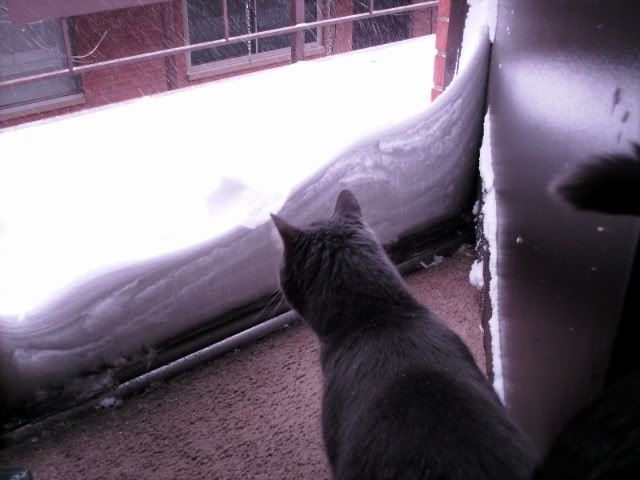 Don't worry, she quite hates the snow. She jumped out into it once and jumped right back in like "Oh, heck no!"
And, we're forecast to have a blizzard starting in about an hour and lasting for several. I'm on the third floor-- that snow is just what happened to drift up on my walkway! There's more, seems like, down on the ground.