She is home today and in a cone which she hates, but is eating and drinking lots so that's good. I've spent the whole day with her to make her feel more comfortable and loved and she's a purr machine right now, even though I know she must be in pain and sore all over.
Here is her in her cone: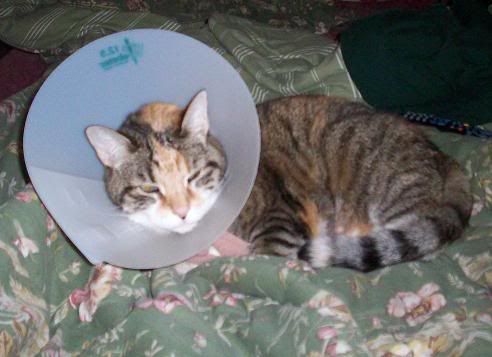 Here is her incision, it's so much huger than we thought it would be!: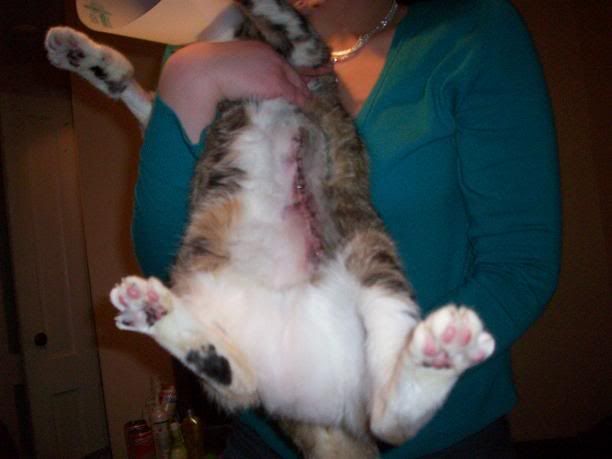 We shold get the biopsy results in 1-2 weeks. Please pray for my baby!!!