Spike the little devil.......
offline
2,244 Posts. Joined 1/2006
Location: philadelphia
Looks like an angel here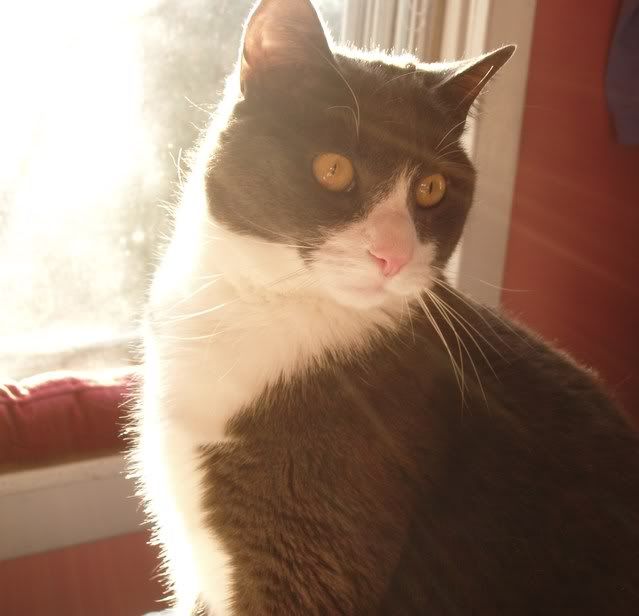 offline
2,002 Posts. Joined 1/2008
Location: Winnipeg, Manitoba
yep a little angel. That sun looks nice and bright
Confuzzled :p

offline
8,982 Posts. Joined 8/2006
Location: Rising Sun, Indiana
offline
856 Posts. Joined 1/2008
Location: Hampton Roads, Virginia
That's a neat picture!!
x Princess x

offline
6,454 Posts. Joined 6/2007
Location: Telford (UK)
such a cutie!
Fuzzy Furballs and Fluff

offline
2,455 Posts. Joined 1/2008
Location: South Coast, UK
I reckon that picture would look great if it was 're-done' as a painting, especially with the sun's rays reflecting how they are. I like it
offline
8,069 Posts. Joined 7/2003
Location: Los Angeles,CA
That is a beautiful picture. Really beautiful.
offline
22,210 Posts. Joined 11/2005
That picture is fantastic!!!
offline
3,591 Posts. Joined 7/2007
That is an amazing photo!!
Love the sun rays coming behind Spike, he does look like an angel
offline
1,090 Posts. Joined 1/2007
Location: Boston MA
Great photo! Spike is beautiful!!
offline
727 Posts. Joined 10/2007