So I thought I'd share pictures of Luke, and share his story, especially since he'll be going to his new home Saturday! Luke is a Miniature Pinscher who is about a year old. He first came to our clinic a month ago because he supposedly jumped out of the kids' arms and bsuted his leg. This wasn't a minor fracture, he snapped his leg in half. The people had been sent to collections by us in the past, but our Dr. agreed to take care of the dog because he needed immediate help. We took x-rays, casted the leg and sent the owner on his way. For the next three weeks they proceeded to make appointments and never show up, even having the guts to call and say they'd be 10mins late and not show up! So he had his cast on for a month. They gave him to new people, and his cast was basically falling off at this point. The new owners brought him in, we recasted it, and sent him on his way. A week later they brought him back in because he pulled his cast off [it was too big.] They also said they thought the previous owners had lied to them about some of his issues and that they didn't think he would work with their family. He's really submissive, he had two tumors [hahaha he needed to be neutered!], and they have a two year old who he was terrified of. I had hung out with him a lot at work that day and could see that he really does have the potential to be an AWESOME dog, like he tries SO hard! So I asked them to surrender him to me, and they did.
Luke is such an awesome boy. We're just focused on being positive and happy and not worrying, because he's a wimp. I think the people he has lived with didn't know how to deal with super submissive dogs, so he probably got into trouble a lot, which just makes it worse. I did change his name from 'Duke' to 'Luke' because I think it's happier... and suits him more.
Anyway onto pics!
These are from the night I took him home: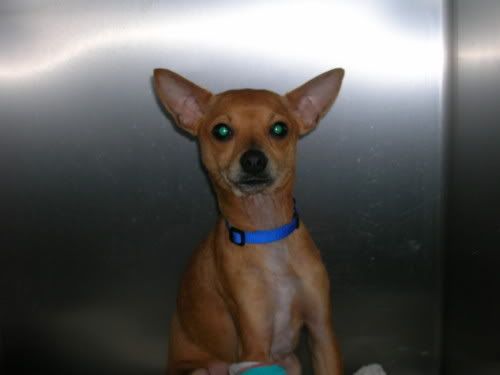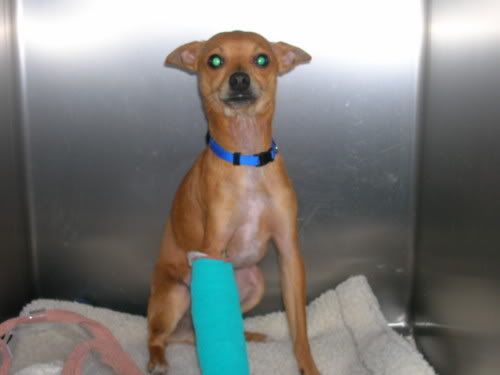 ----
These are from last night. He got neutered pretty late in the day and then I gave him Ace and a Tramadol for pain so he was pretty zonked.