My SO and I live in a pretty small one bedroom house with 3 cats, a dog and a snake so having a little space to call your own is quite challenging.
Ramses and BearBear are always in competion for the perfect spot and have several they have claimed as their own. NO DOGS or GIRLS ALLOWED! My doggie is quite big and has her designated bed and area on the floor but my little princess MiMi never seems happy with anything I try to arrange for her.
Until now, problem solved! A padded kitty window seat.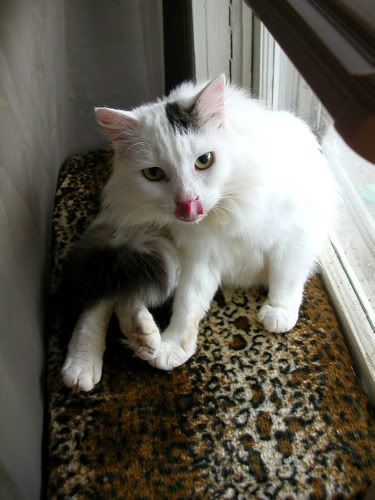 I can't believe I haven't gotten her one sooner. She
it! I even managed to get her to grace me with a glance while she was cleaning. I draped the curtain around the outside so it's like her own little bedroom now. She's so happy!