I got a new big sisal scratching post for my crew and while they were checking out their new post, I got some cute pictures to share.
I put some catnip on it and this was the result. . . . It looks like Bentley has lost it!!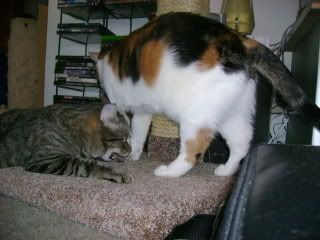 Mercury "I'm king of the tree!!!" Trinity "Not for long!"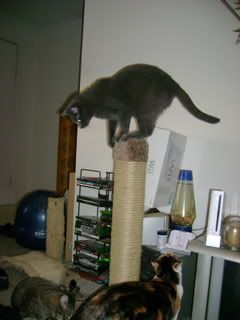 Trinity "What were you just saying Merc?"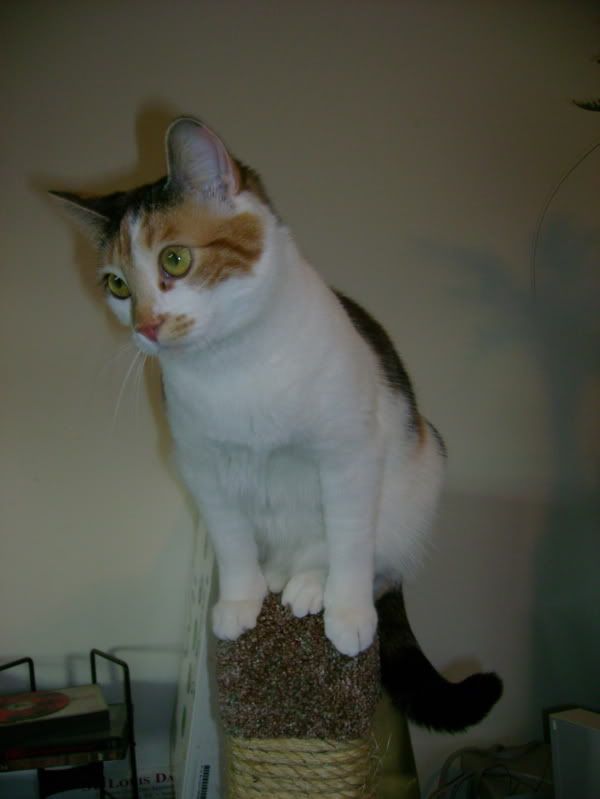 Nemo didn't come out to play but no picture thread would be complete without him so here's him snoozing in the next room. . .