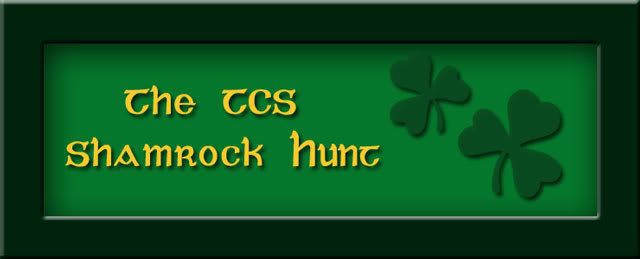 Welcome to the TCS Shamrock Hunt!
How to Play:
Every day there will be shamrocks
randomly hidden in posts. They can be hidden anywhere in the forum to include stickies. There will be a random amount of shamrocks hidden every day. If you find a shamrock, post a link to the thread in this contest thread along with the post number it appears in. The first person to find each shamrock and post about it will receive
200 points
. In addition there will be one pot o' gold hidden every day.
The first person to find it and post the link in this thread will receive
500 points
.
Every time you find a shamrock or pot o' gold the image will be added to your signature. At the end of the contest, the members that have found the most shamrocks and pots o' gold will receive additional points.
1st place - 25,000 points
2nd place - 10,000 points
3rd place - 5,000 points
The last day of the contest is March 17th.
Have fun and start hunting!