Here is my new foster. Riley thinks Sebastian is HIS kitty though, lol.
Please ignore my dirty stairs. I haven't vacuumed up Riley's fuzzballs yet
Look at that little smudged nose!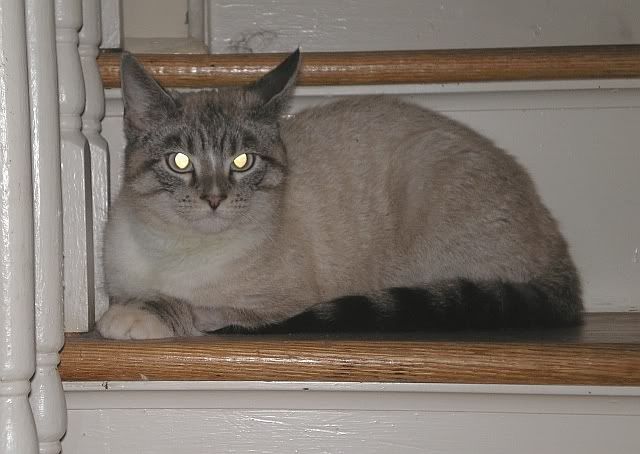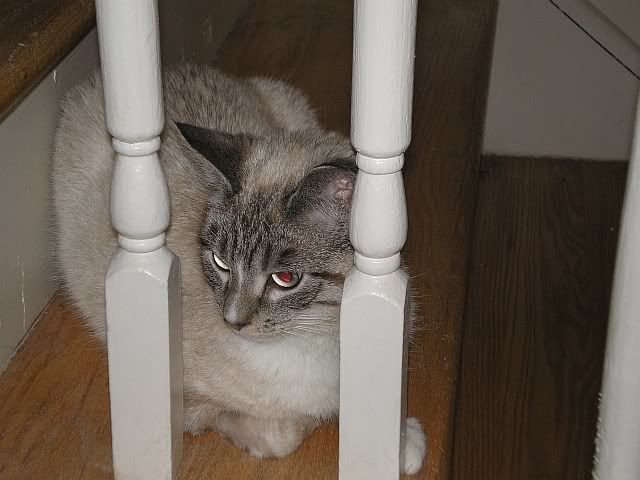 And his little white paws
His legs were shaved for the IV but should grow back in quick enough.
A bit cross-eyed, but adorable!