So me and my mom were watching a movie the other night and Jack decided, out of no where, to attack my moms hand... which is a nightly ritual for him almost every night after midnight.
Maybe hes got Werewolf mixed in there somewhere!! lol
So heres lots of pics of him attacking my mom...
The first Pounce..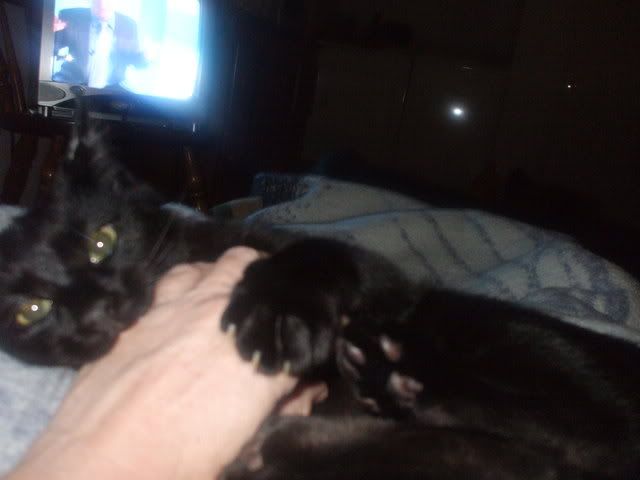 Nom Nom Nom!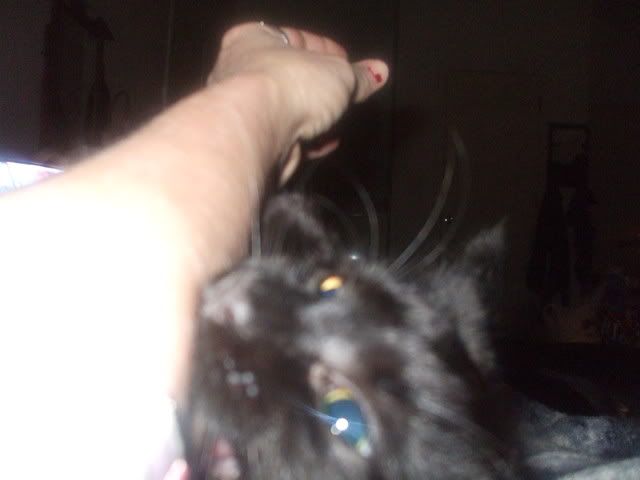 "Mom your being weird..."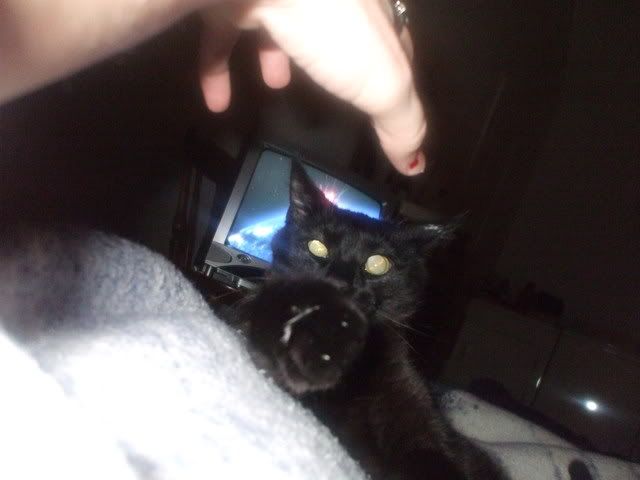 "Fine I Bite!"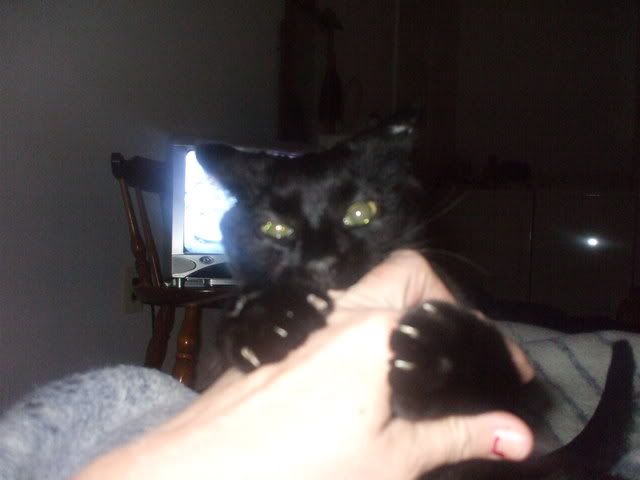 "Grrr"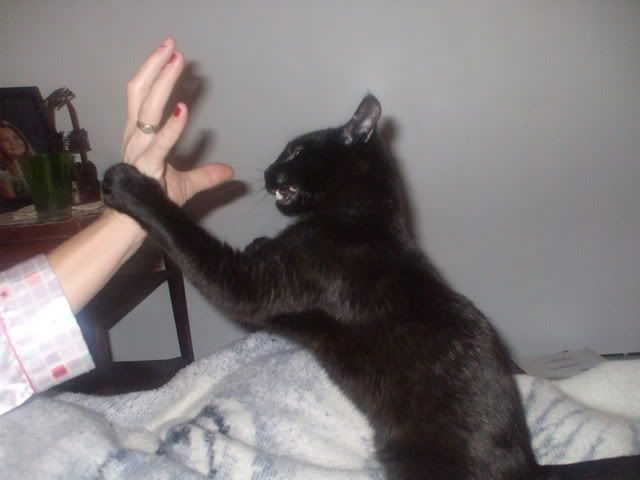 "WHOA!!"
"Ahh!" Nom! "Ahhh!" Nom!!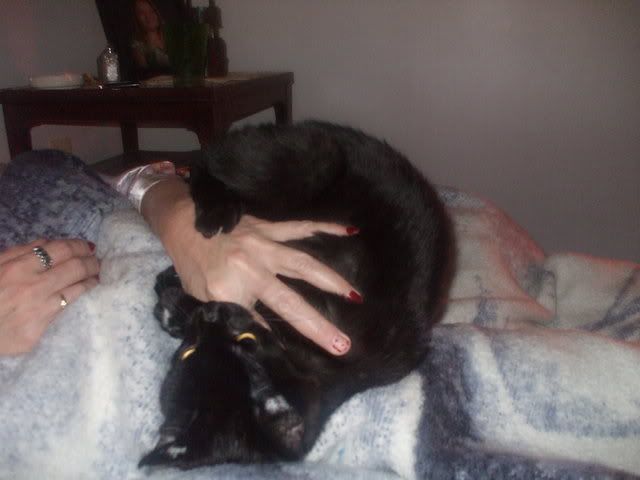 Rolling around some more... ((not the greatest shot
))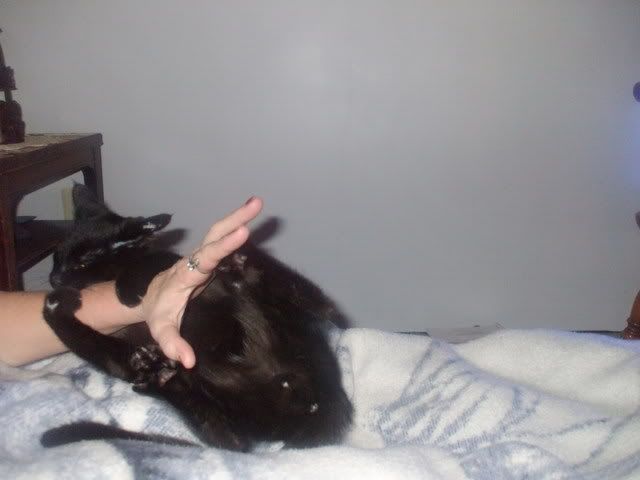 Not letting go...
Still.. not letting go...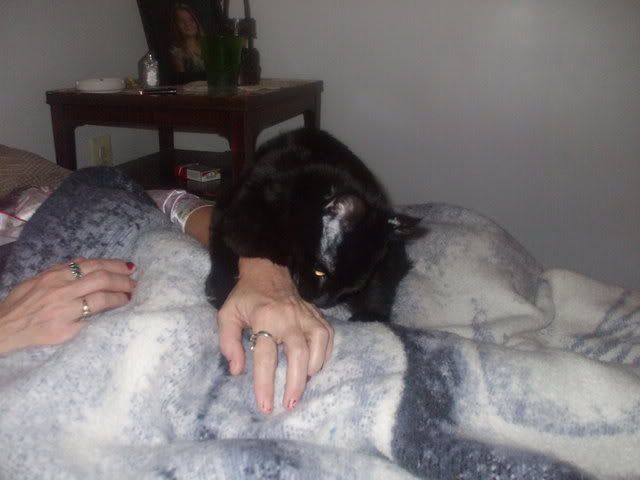 "I will Nom thy Finger!!!"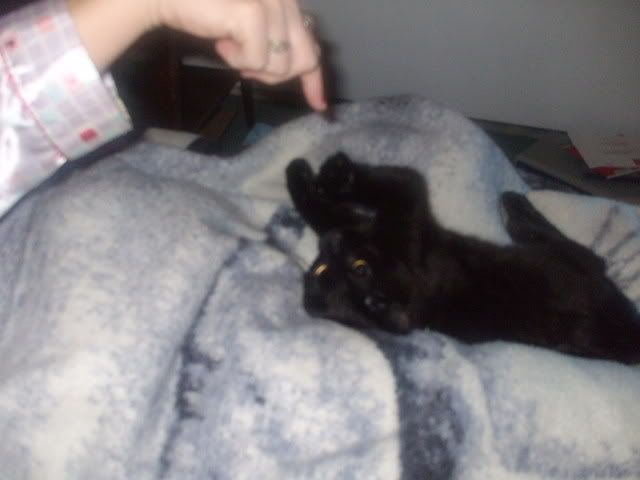 "Mom I brushed my teeth already!!"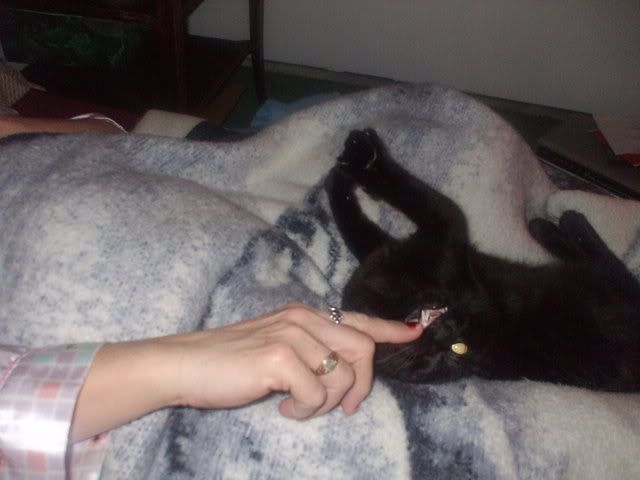 hes settling down a lil now...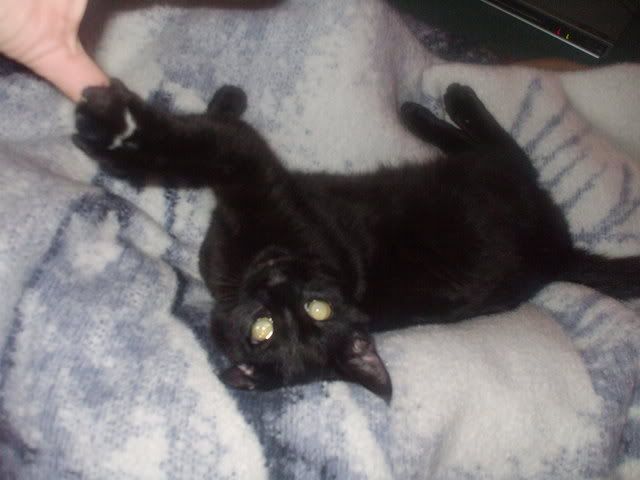 One last Burst of Energy.. ((he was going after his tail))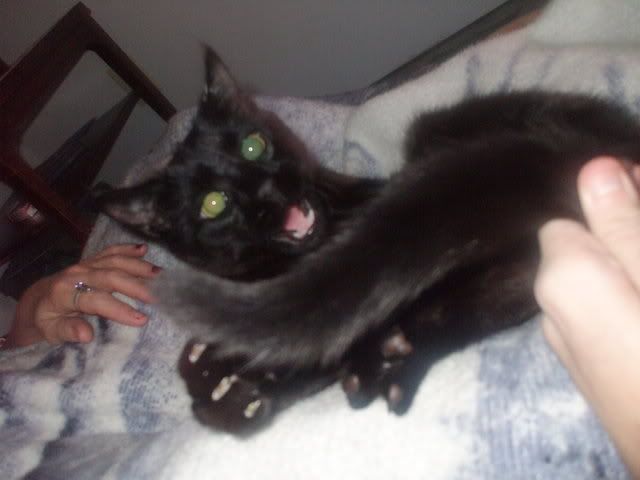 and Relaxing...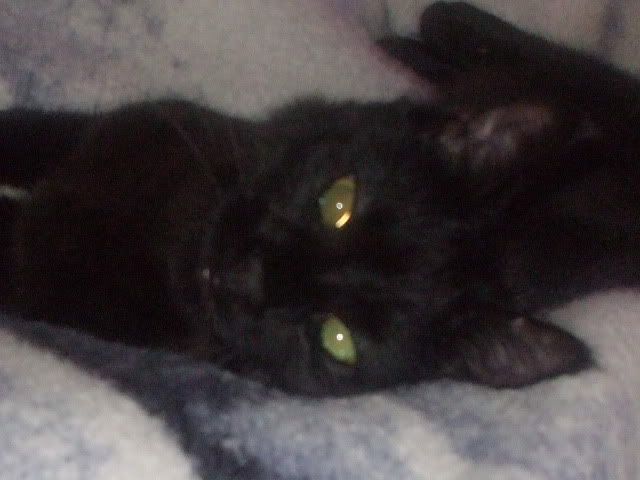 And my Fave one of all... taken during play time...
Hope you all enjoyed!!
I did have a Video of him Playing too.. but my mom accidentally deleted it of her Camera.