It is a bit cold in my apartment tonight, so I have been using a colourful pink penguin blanket to keep me warm. I put the blanket on the floor and went to use the bathroom for a second, and when I returned, George was sitting on it, kneading it with his paws and having a great time. I said to him "Georgie, I'm pretty sure I got that blanket out for me, why are you stealing my blanket???"
This was the look I received in return.......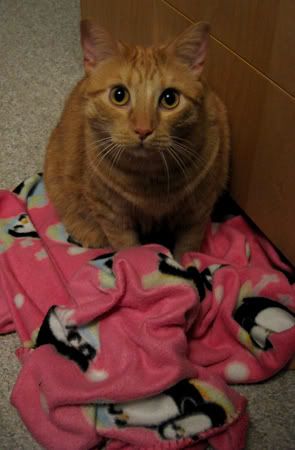 I guess he was trying to say that the blanket is now his and I had better go find myself another one!!!