Mojo wanted to help me with laundry today. And
what a help she was!
"This is comfy Meowmy! Why do you fill it up with stuff?"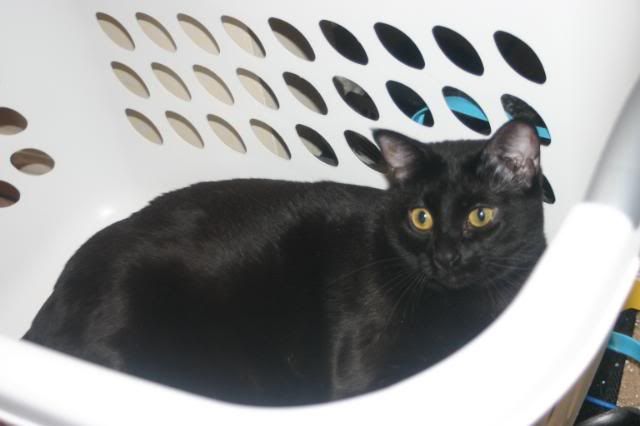 "Hey! What's that???"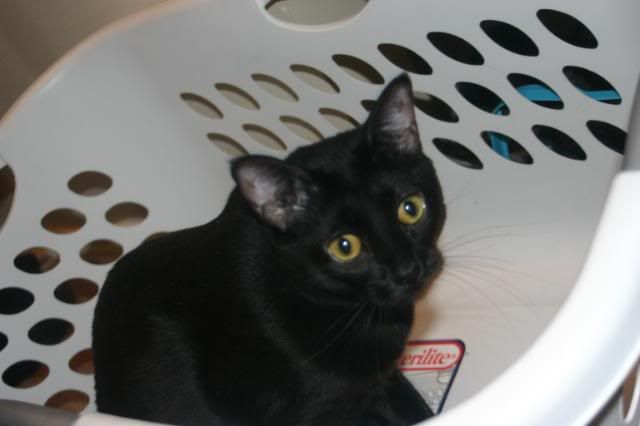 "OK, I'll pose pretty for you, Meowmy."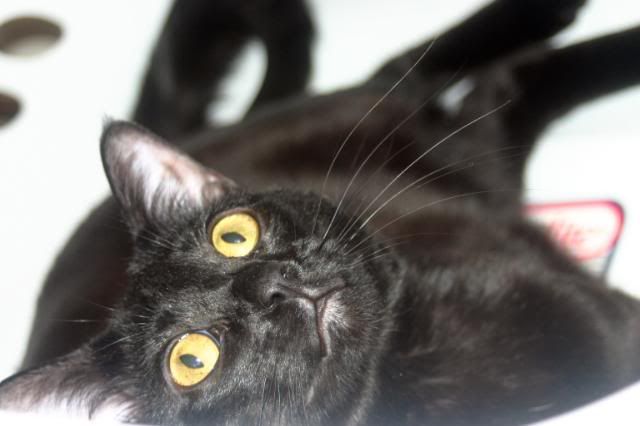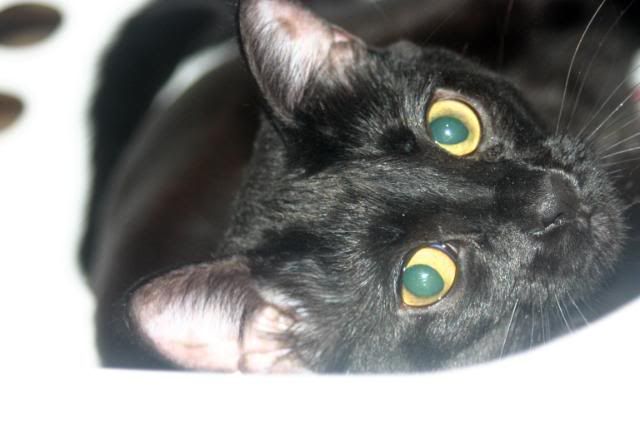 "I am Kitty-Borg. Resistance is futile."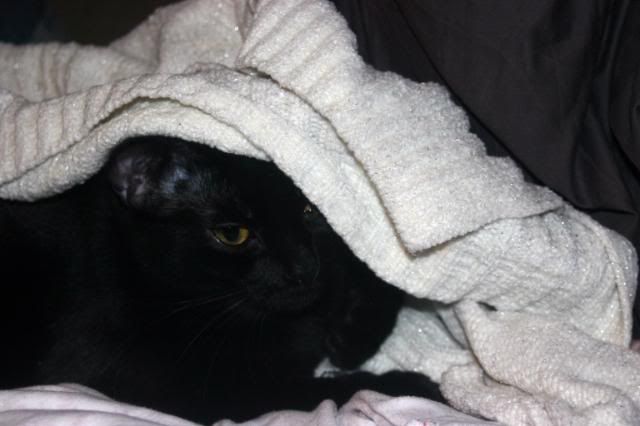 BONUS Ginger & Trent!
LOOOOONNNNGGG Ginger takes a bath...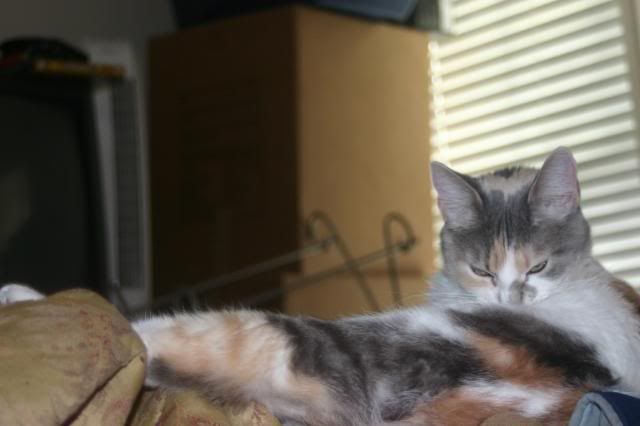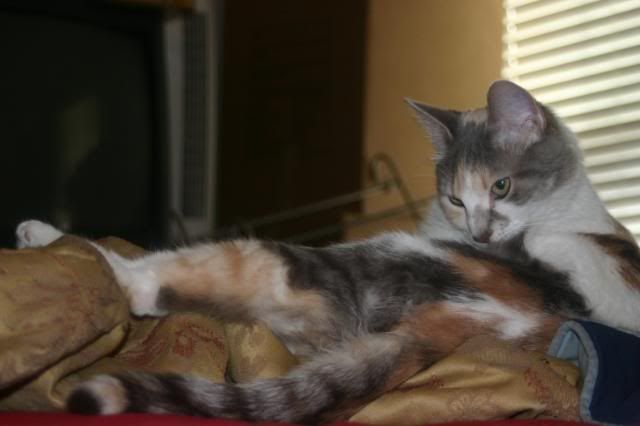 "Yeah, so my tongue is sticking out. What's you're point?!?!?"