I've been wanting one of these to put on my new leather ottoman for not only looks but to help protect the leather from kitty claws. Well, for some reason my 10 yr old tabby has been hiding out in my room for the last several days, but when I put the new sheep skin down she just couldn't resist coming out to check it out!
So, without further ado, here is my 10 year old tabby cat, Aussie. The pics were taken from my cell phone so sorry they aren't the best quality.
Eyeing a bird outside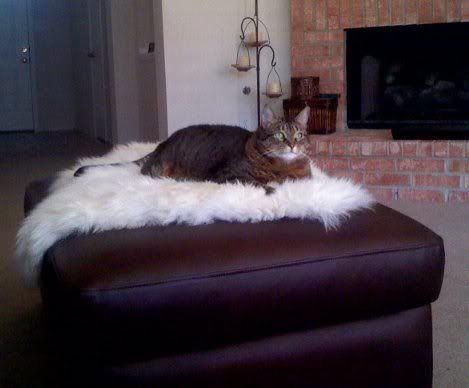 And she's spent...